Best Advice on What to Eat in Shenton Way
Are you looking for the best advice on what to eat in Shenton Way?
Well, you're on the right track. The whole article tackles the must-visit spots to eat in Shenton Way. And it includes the top menus available as well.
But first, let's learn more about Shenton Way, Singapore.
Shenton Way, Singapore
Shenton Way is a one-way street but a major trunk road in the Central Area of Singapore. It is famous for the highrise commercials flanking on both sides of the road.
The place starts at the junction of Raffles Quay, Boon Tat Street, and Commerce Street. But it ends at Keppel Road.
Initially
, the road
was named
Raffles Way.
However
, it changed under the Governor of Singapore, Sir Shenton Thomas, in 1934-1946. The action serves as an acknowledgement of the governor's decision, for staying in the city during the Japanese occupation of Singapore.
Since then, Shenton Way has become open for commercial developments. It also caters to government buildings and offices. And it
continuously
grows to be a prime business address on par with Raffles Place.
As of today, Shenton Way MRT Station is soon to open in 2022. The future MRT station is at the Thomson-East Coast Line in the Downtown Core. It will surround the area of Asia Square, Shenton House, and V on Shenton.
Because of this development, it bridges every establishment around the area. Residents can
easily
navigate and find what they need. Diving into a shopping spree is more fun and exciting. Accomplishing government-related tasks is stress-free. Satisfying cravings and see what to eat in Shenton Way is less hassle.
Credit: https://www.officescout.com.sg/news/2019/5/27/shenton-way-tanjong-pagar-among-top-locations-for-tech-media-and-telco-tenants-in-asia-colliers
Where and What To Eat In Shenton Way
The popularity of Shenton Way is not all about being a financial district. Through time, people flock to the place to taste the sumptuous meals it offers. Employees within the area opt to take a break and find what to eat in Shenton Way.
Here is a list of the most recommended spots for chilling and dining.
Hello Food Fish Soup
You'll quickly know what their speciality is from the shop name itself. Of course, the fish soup of Hello Food Fish Soup is a must-have.
It is perfect for any season. Regardless of the weather, sipping the warm soup calms your nerves. So whether you're
simply
hungry or craving delicious fish soup, you can visit the place.
Every serving
portion
is enormous. The bowl is huge yet full. It seems like you'll wash your face with luscious fish soup.
The best part is there is also a generous amount of fish slices. Every bite is tasteful, super succulent, and tender.
In addition
, the tomato provides a nice piquant flavour. As a result, it enhances the
overall
taste of the soup.
For some, it might seem to be
relatively
expensive. But based on the quality and quantity of the ingredients, it is
undoubtedly
worth it.
Grab a hearty bowl at 3 Shenton Way, #01-03, Shenton House, 06885. It is on the first floor of the most visited commercial building called Shenton House.
Credit: https://www.eatandtravelwithus.com/2017/02/best-food-shenton-house/
The Providore Downtown Gallery in Shenton Way
The Providore Downtown Gallery is one of the popular flagship outlets in Singapore. It
exclusively
offers the brand Providore. The main intention of the shop is to provide and share good food with everyone, regardless of its form.
Here, the outlet creates an open environment for people. You can enjoy and learn about a wide variety of products. Loyal customers
highly
suggest looking for wholesome and quality items.
Choose your staple base on display. You can handpick
freshly
baked pastry. Select the available fruits and vegetables on the stand.
Nevertheless
, The Providore offers an exquisite menu for everyone. But, of course, the menu depends on when you come in. For example, the breakfast menu service is up to 11:30 in the morning. Meanwhile, the dinner set up lasts up to 9:45 in the evening.
Furthermore, diners can select variations during breakfast and dinner.
There are bread and pastries, sandwiches, salads and starters, the main menu, and cakes and desserts
.
All of
it came
directly
from your fine selection in the grocery store.
The Providore is like a home-cooked meal made by dedicated and good-food living chefs
.
And it does not stop there. The Providore offers coffee, tea, chocolate and chai. Juices, smoothies, and milkshakes are also available. If you want to spice up your evening, beer, wine, cocktails, and artisanal spirits are also choices.
Ask a great team of chefs to cook your dish at 6A Shenton Way, OUE Downtown Gallery, #1B-07.
Credit: https://shop.chope.co/collections/the-providore
Jaggi's Northern Indian Cuisine
If you're looking for an authentic North Indian menu, Jaggi's Northern Indian Cuisine is the best advice to give.
Loyal customers
highly
suggest the place. Both local and ex-pat Indians who work in the central business district dine in here. Even other nationalities patronise the restaurant. All because every dish tastes flavourful Indian food.
The best-seller of Jaggi's is the Chicken Dum Biryani. The grainy biryani rice has an alluring aromatic flavour. Plus, it
is cooked
to perfection. Thus making every bite feel like you're out of the country.
On the other hand
, the chicken has a
pleasantly
smooth texture. It is tender and savoury in your mouth. But if you dip it in the curry sauce, it takes the flavour to another level.
The dish is quite pricey.
Nevertheless
, once it touches your palate, you'll know it is
truly
worth your money.
Get your way to Indian meals at 3 Shenton Way, #02-11, Shenton House, 068805.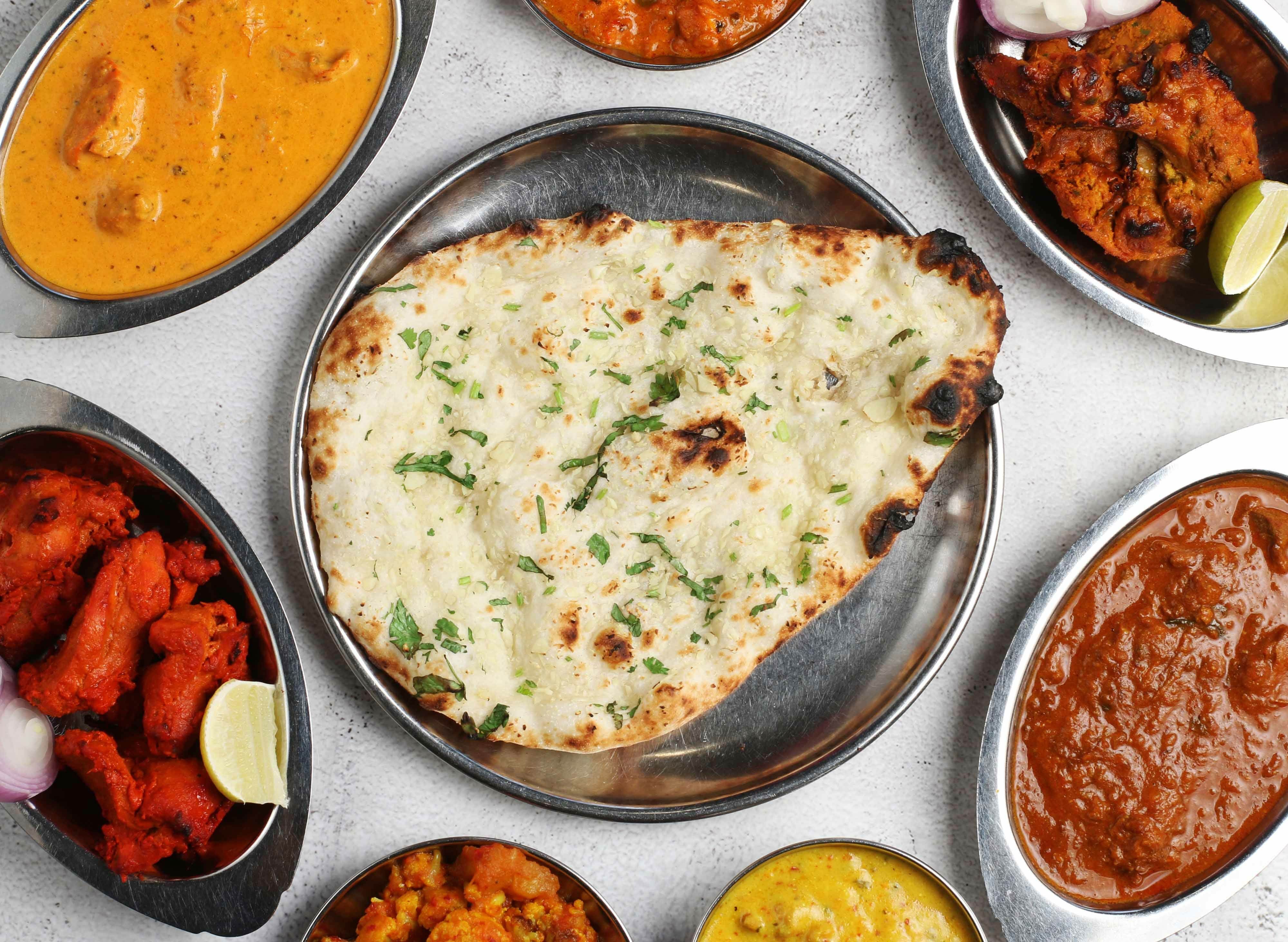 Credit: https://www.foodpanda.sg/restaurant/l5dz/jaggis-northern-indian-cuisine
Anglo Indian Cafe And Bar
Anglo Indian Cafe and Bar is a unique combination of Anglo-Indian Cuisine. Diners enjoy open-air seating while delving into sumptuous Asian and continental dishes.
The most favourite dish in Anglo Indian is the Chicken Tikka Masala.
Nevertheless
, Butter Chicken, Lamb Seekh Kebab, Paneer Tikka, and Anglo Specialty Tandoori Chicken are good choices
.
Every dish has a delicious blend of richness.
The distinctive flavour came from the assortment of Indian spices with liberal yoghurt, coconut, and almond
. It's like the West meets the East.
Furthermore, the menu creates a variation from the north to the coastal plains of India. As a result, it feels like a little Indian in Singapore. A wide array of dishes ranges from curries to seafood. It's no surprise why many guests keep coming back.
In addition
, Anglo Indian Cafe and Bar serve classic cocktails. The menu promises to lift every mood of every customer. Start your night with a refreshing Margarita to the tropical Mojito. You can even ask the bartender to prepare the signature drink called The Singapore Sling.
Don't miss the outstanding cuisine of Anglo Indian Cafe and Bar. Give your tastebud a new flavour at One Shenton Way, #01-08, Singapore, 068803.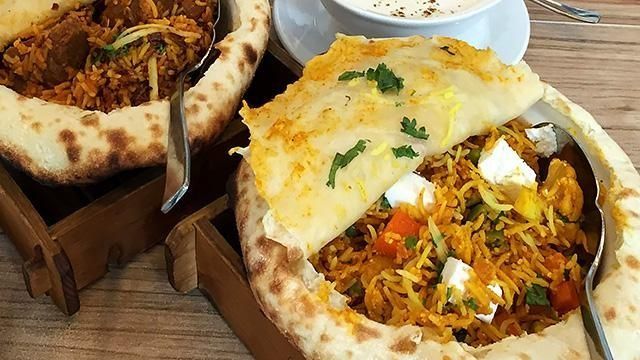 Credit: https://eatigo.com/sg/singapore/en/r/anglo-indian-cafe-bar-1-shenton-way-797
Olive's in Shenton Way
Looking for what to eat in Shenton Way is more accessible, thanks to Shenton House. The enterprise holds Olive's, which offers Western Bistro food.
Also, Oliver's offers a food promotion. You get to choose 1 main dish plus 2 sides and 1 sauce. It is no surprise why many office workers and other employees opt to dine here.
The most common main menu here is Chicken Chop, Chicken Cutlet, Roast Chicken, Fish Cutlet, and Baked Fish
.
In addition
, you can pick from Butter Rice, Mashed Potato, Wedges, or Coleslaw for the two sides. On some days, they have other options available for the sides.
Meanwhile, the sauce is up to your taste preference. Your choices are Garlic Cream, Brown Sauce, Hot Salsa, and Spicy Asia. If you can take hot and spicy sauce, try out the last two options.
However
, limit your expectations when it comes to food presentation.
Although it is not as appealing as the high-class restaurants, the taste
is indeed
mouthwatering
.
Olive's is the perfect place to visit for decent comfort food. It is a quick way to destress from your demanding work.
Satisfy
your palate for Western dishes at 3 Shenton Way, #02-12 Shenton House, 068805.
Credit: https://www.eatandtravelwithus.com/2017/02/best-food-shenton-house/
The Autobus Cafe
The Autobus Cafe is not a typical cafe in the OUE Downtown Gallery. Instead, it sells high-end bicycles and associated peripherals.
The shop is the go-to place for cyclists. It is where you can park your bike ride and eat
conveniently
. The ambience generally targets cycling enthusiasts.
However
, it sets up the mood to build a sense of camaraderie.
The menu offered by The Autobus is nothing unusual. It provides the standard like eggs, toast, and burgers. It is a perfect snack while taking a break from your exercise.
Nevertheless
, the majority still recommends trying the Autobus Cafe full breakfast. It is a complete meal of toasted bread, eggs, sausage, bacon, mushrooms, hash browns, and salad. Take note; you have the liberty to choose how the egg will be. You can ask for it to be either sunny side up, scrambled, or poached. Aside from giving you a heavy meal, the taste is mouthwatering.
More
importantly
, every dish on their menu is affordable. So, it's an excellent stop without hurting your budget.
Drop by the cafe at 6A Shenton Way, #01-01, Singapore, 068815. It is on the ground floor, located at the junction of Maxwell Road and Shenton Way.
Credit: https://pixelm6.sg-host.com/the-autobus-singapore/
Yi Ding Hao Hainanese Chicken Rice
Yi Ding Hao Food Court caters to many eaters every day. People line up in the long queue to have their delicious lunch.
The most ordered menu for the restaurant is its well-known Hainanese Chicken Rice. Every serving is
genuinely
aromatic. It entices you even if you're sitting at the other table.
The chicken rice itself is savoury. It has a perfect blend with the meat. And it keeps you from wanting more spoonfuls of rice.
The chicken is lovely to taste. The meat is tender, juicy, and piquant. Its chicken skin is glistening. Plus, the texture is smooth. So it's no surprise why it feels and tastes good in your mouth.
Grab a bite of the fantastic dish at 3 Shenton Way, #02-08, Shenton House, 068805.
Credit: https://www.eatandtravelwithus.com/2017/02/best-food-shenton-house/
Guarantee Good Nasi Padang
Another best piece of advice on what to eat in Shenton Way is at Nasi Padang. The majority of its meals are delicious at a super affordable price. So it's no surprise why it is one of the favourite stalls of the central business district (CBD) workers.
The menu available in the stall is a hearty meal with rice.
Your order consists of savoury curry vegetables, crunchy salty peanuts, spicy curry fish balls, and a beguiling juicy drumstick
. It's like everything you need is on your plate.
The dish, indeed, tastes terrific. But keep in mind to keep a water bottle beside you. Although the spiciness is light for some, it is different for light-hearted.
Nevertheless
, the price is very
advantageous
for workers. Even though it is not the typical healthy meal, it is
incredibly
affordable.
If you're on a tight budget and need food to eat, look for Nasi Padang at 3 Shenton Way, #02-06, Shenton House, 068805. It is at level two of the building but at the far end.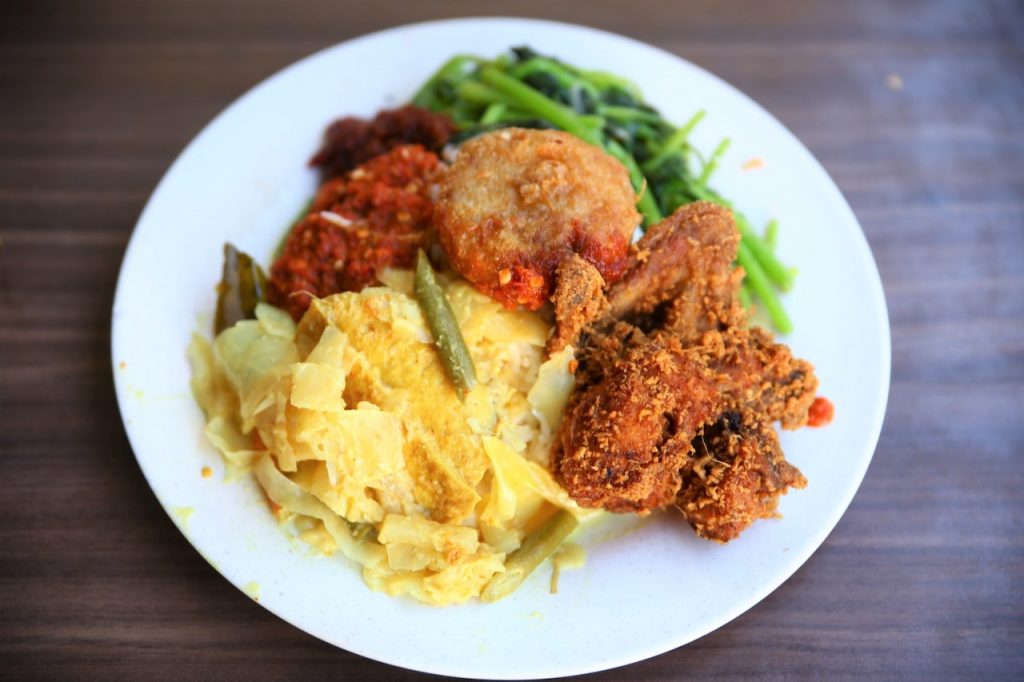 Credit: https://danielfooddiary.com/2017/06/12/hjhmaimunah/
Yummy Tofu Lane for what to eat in Shenton Way
Along the business district of Shenton Way, Tofu Lane has one of the best-selling Yong tau foo. Many love the stall for its never-failing fresh and delicious ingredients.
The dry Yong tau foo with noodles is the majority's bet. The savoury bowl leaves a satisfying feeling with every morsel. Also, it
is drenched
with an ample amount of chilli sauce and fermented black bean sauce.
Aside from that, Yong tau foo with Curry Sauce is another must-try. It has a popular alternative name of Special Spicy Soup. It has the perfect combination of savoury and spicy. You now know the best option for spicy lover diners.
Tofu Lane is one of the best places when looking for what to eat in Shenton Way. The only downside is the long snaking queue. Which also proves that it is
truly
worth the try. So, be early to avoid the hassle of waiting and starving.
Have a magnificent meal experience at 3 Shenton Way, #02-14, Shenton House, 068805.
 Credit: https://www.eatandtravelwithus.com/2017/02/best-food-shenton-house/
Cash Mart Singapore: Meal Partner in Shenton Way
Despite the excellent food choices in Shenton Way, some residents are hesitant to try it out. Some because of their hectic schedule. Meanwhile, others are still waiting for their next paycheck.
Fortunately
, one of the many licensed moneylenders in Shenton Way is
easily
accessible. Cash Mart Singapore lets people take out a payday loan without much fuss. Pay it off by the time you receive your next payslip.
Save yourself from the agony of craving for too long. Instead, splurge yourself every once in a while. Cash Mart helps you find ways on what to eat in Shenton Way.