What to Eat in River Valley: Weekend Getaway
Planning a getaway during weekends? As well as thinking of what to eat in River Valley? Well, you're in for a treat because we'll be giving you a tour of popular food destinations here in River Valley. But, it is more than what you expect. There are a lot of hidden gems you can discover in this area.
In fact, River Valley is also a place where you can forget your worries away and drink the night off, and it can also be a place where you can bring your family and friends for a sumptuous meal. So, here are the choices to consider that will surely make your dining experience better with what to eat in River Valley.
 Credit: ghttps://goodmigrations.com/city-guides/singapore/orchard-river-valley
IndoChili
Are you the type who resorts to Indonesian food to fuel up your hunger? If yes, then this restaurant is perfect for you. In what to eat in River Valley, we introduce you to IndoChili. But, first, this restaurant gives you a homey feeling that will make you feel like dining in your own home.
Also, IndoChili claims to offer dishes with the finest ingredients with no MSG added, and this restaurant is also halal certified. Here, you will surely enjoy the best dishes from Indonesia.
The Padang-style chicken is one of the dishes that patrons order here in IndoChili. The dish, Ayam Kari Padang costs $12.8. Ayam Kari Padang
is made
up of curry. This dish will make you loaded with its smooth and creamy taste.
If you are fond of seafood, grilled prawns and squids are perfect for you. Udang or Cumi Bakar Jimbaran is a dish grilled to perfection in Jimbaran style. Also, it's worth trying these prawns and squids with their generous servings. Udang or Cumi Bakar costs $17.8.
They also have a selection of sweets that will complete your meal. Also, they have desserts in shaved ice with toppings such as Pandan Jelly, Coconut milk and Palm sugar. In addition, they are topping your Es Kacang Merah with red bean ice and chocolate. Also, they have cakes and beverages.
You can find IndoChili at 54 Zion Road, Singapore. IndoChili is open daily from 11:30 am to 10:00 pm.
 Credit: https://danielfooddiary.com/tag/indochili-review/
Crystal Jade Kitchen at Great World City
Crystal Jade Kitchen at Great World City is a modern-style restaurant perfect for a weekend lunch or even a weekday dinner with your significant other
. As you step inside the restaurant, you will feel the Cantonese vibes, making you feel more hungry.
In exploring what to eat in River Valley, Crystal Jade Kitchen at Great World City will welcome you with their Hong Kong flavours.
Their wok-fried specialities are the ones that you should not miss out on. Try their Kung Po Chicken or Sizzling Claypot Chicken. Their roasted selections are also what most patrons order. Enjoy the smokey taste of their Roasted Duck and Crispy Pork Belly.
Of course, dining in a Cantonese restaurant is incomplete if you will not include a dim sum in your meals. Crystal Jade Kitchen offers a wide selection of dim sum that you can choose from. Some of these
are Steamed
Xiao Long Bao, Steamed Siew Mai, and Crystal Har Kau.
If you are looking for a dish that will warm you up, Hong Kong Noodles or Congee are definitely the best choices. Also, t
ry their Shrimp Wonton Soup, Handmade Pork Meatball Congee or Stewed Beef Brisket Noodle
.
Get this delicious food on Kim Seng Promenade, Great World City. The restaurant is open every day from 11 am – 10 pm.
 Credit: https://danielfooddiary.com/2018/05/31/crystaljadekitchen/
Kuriya Dining
Are you also curious what "Kuriya" means? In the Japanese language, "Kuriya" means a kitchen in a noble's house serving important guests. It definitely is a perfect name for this restaurant as you will feel like a noble when you dine here. This dining spot has been famous for various VIP appearances.
Dining like a nobleman does not end there.  This restaurant is spacious enough to accommodate up to 98 guests. Kuriya Dining also has 3 private rooms that can accommodate up to 8 guests in each room.
Kuriya Dining will definitely give you a luxurious dining space while you spend quality time with your guests in an intimate, private setting
.
Here, the chef makes his own dashi and homemade sauces that make the dishes special. In addition, Kuriya Dining offers set courses that you can enjoy such as, their Sashimi and Sushi Set costs $88. This set will let you and your guests enjoy 5 kinds of sashimi and 7 kinds of sushi. Also, they serve those together with the day's side dish, soup and steamed egg custard.
You can also choose a shabu-shabu set.
They serve Budou Pork Shabu Shabu and Sashimi Set with salad, appetizer, rice, miso soup and steamed egg custard and t
his set also includes dessert and coffee.
You can find them on Kim Seng Promenade, Great World City. It is open daily from 11 am – 2:30 pm and 6 pm – 10:30 pm.
 Credit: https://www.chope.co/singapore-restaurants/restaurant/kuriya-dining
Five Star
If you are looking for a restaurant where you can have late-night dining out with friends, the Five Star restaurant is the perfect place for you
.
Five Star restaurant offers chicken rice made with kampung chicken, known for its uncommon freshness and quality
.
The savoury rice and sauces came from in-house with fresh ingredients. The owner of this restaurant raised the chickens himself, making him a supplier of chickens. This can assure you that the ingredients used are of top quality.
They enjoy the famous Five Star Kampung Chicken until the wee hours of the morning. This dish is less in fat and rich in flavour. That is from traditional Hainanese style and served with house-made ginger sauces and chilli.
Their Braised Pork Belly tops the list of selections for meat because they marinate the Braised Pork Belly in herbs and spices for plenty of flavours. Slow cooking and braising over low heat will make you enjoy the goodness of meat that can melt in your mouth.
You can order these delicious meals at 419 River Valley Road, Singapore. The restaurant is open Sunday – Thursday from 11 am – 2 am, and Friday – Saturday from 11 am – 5 am.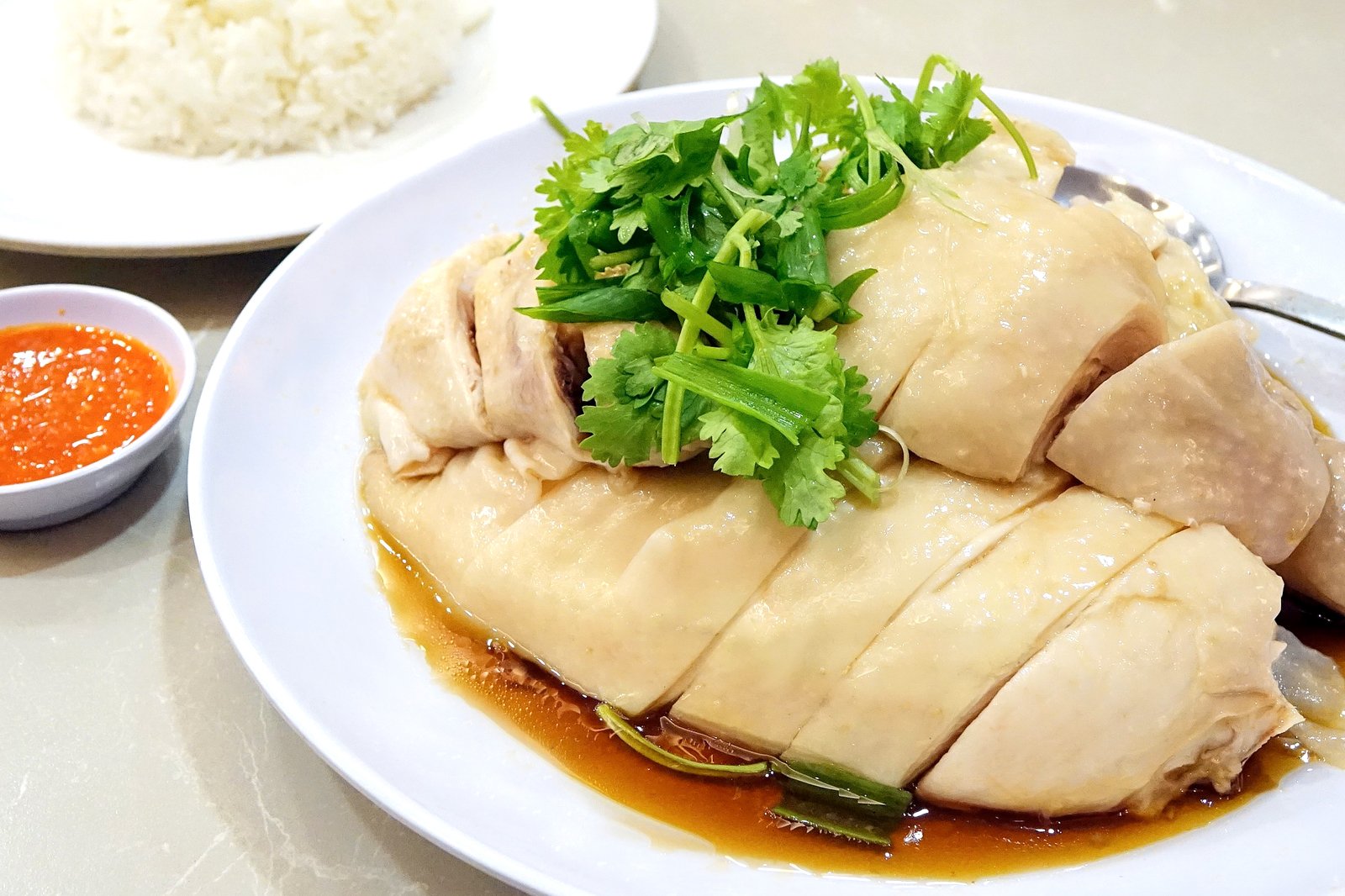 Credit: https://www.sgfoodonfoot.com/2021/09/ah-five-hainanese-chicken-rice-ang-mo.html
2it & Drink: Italian Dining in River Valley
This restaurant exudes Italian vibes,
just
its sister restaurant Otto Ristorante. Thus, you can expect that 2it & Drink only uses fresh and authentic Italian ingredients. This place has an ambience where you can
comfortably
chill out over the weekend.
For starters, try their famous Calamari Fritti. Their Calamari is deep-fried to perfection that will definitely boost up your appetite as you ready yourself for the main course.
For the main course, you definitely should try Pepata Di Cozze. This dish is sautéed Black Mussels in White Wine Sauce. This is the perfect pair to the restaurant's wide array of wines.
For their selection of pasta and pizzas, there are a lot of choices to choose from. However, this selection is their speciality, so anything from this menu will suffice your Italian cravings.
However, here are some dishes that are the top favourites of the crowd. A pasta made with clams called Linguine Vongole. They cook the clams in white wine sauce that pairs well together with the pasta. This dish costs $24.
For the pizza selection, Golosa and Calzone Vesuvio tops the list.
Golosa is
perfectly
made with Mozzarella, Tomatoes, Pistacchio, Sicilian Pachino, Mortadella, Pesto, Genovese, and Buffalo Mozzarella
.
Calzone Vesuvio is a perfect combination of Tomato Sauce, Mozzarella, Buffalo Ricotta, Salami and Ham
.
You can find 2it & Drink at 491 River Valley Road. The restaurant is open weekdays from 12 pm – 2 pm and 6 pm – 10 pm. During weekends, they are open from 12 pm – 3 pm and 5:30 pm – 10 pm.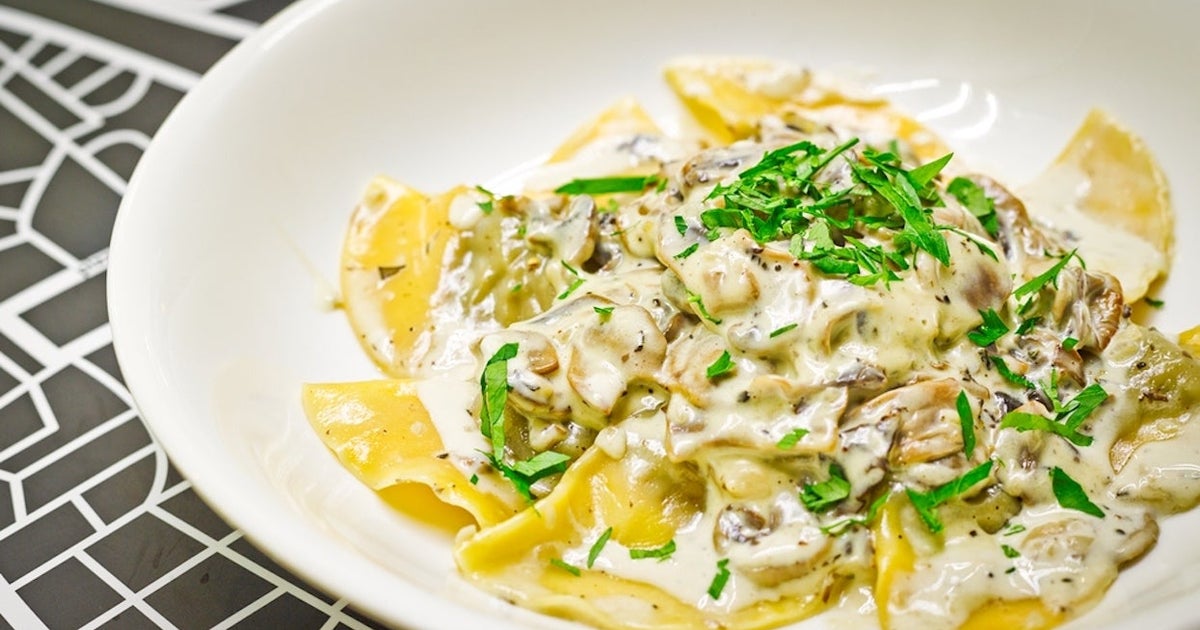 Credit: https://deliveroo.com.sg/menu/singapore/orchard/2it-and-drink
13% Gastro Wine Bar
13% Gastro Wine Bar aims to give access to amazing food and wine to the crowd without having to pay a huge amount of money.
Their cuisine makes dishes
uniquely
that will make it hard for people to resist coming back
. For example, they
 marinate their Grilled Spanish Octopus with 5 different spices that make it fresh and sumptuous as they put it in their hot grill
. In addition, they import their Grilled Iberico Pork from Spain to ensure quality.
You can also have your date night at the comfort of your home. They offer home sets for two, which costs $59, including the grill.
This set includes 500g Raclette cheese, pickles & onions, potatoes, one Raclette grill and 3 candles
. This is
perfectly
partnered with their wines such as Alsace, Bordeaux and Bodega Parés Baltà.
Catch 13% Gastro Wine Bar at 117 Kilinney Road. 13% Gastro Wine Bar is open daily from 5 pm to 12 am.
Credit: https://blog.justdelegate.co/team-dinner-drinks-singapore/
Little Farms Cafe
We all know that most people love an all-day breakfast menu. Little Farms Cafe offers an all-day breakfast menu, but they also serve dishes made with fresh produce sourced from stellar farms in Australia and Europe.
Here in Little Farms Cafe, you can make sure that everything is fresh and organic. Then, after filling your tummies up, you can also shop through their grocery store for a complete experience of eating organic.
Of course, who would not want the classic avocado toast?
Little Farms Cafe offers Smashed Avocado on Toast made up of Poached eggs, dukkah, Meredith Dairy feta, and sourdough toast
. It costs $18.00.
If you are the type, who wants to go heavy for breakfast, try out their Big Breakfast. They make Big Breakfast with two cage-free eggs with your own choice of scrambled, poached or fried.
You will also get to enjoy their tasty Australian bacon, your choice of beef or pork sausage, baked beans with smoked ham, grilled mushrooms, vine ripe tomatoes and sourdough toast. You can also take their burgers and sandwiches home, such as Australian Wagyu Beef Burger and Reuben Sandwich.
Little Farms Cafe is conveniently located at 491 River Valley Road inside the Valley Point Shopping Centre. It is also open daily from 7:30 am – 6 pm.
Credit: https://eatbook.sg/little-farms-cafe/
Cibo Italiano
This restaurant has always been a go-to for an Italian what to eat in River Valley.
With its comforting interior, this little bodega will not only serve you a delicious and sumptuous meal but also make you feel relaxed as you fuel up with their exquisite dishes
.
Their portions of pasta are handmade and fresh that definitely makes them special from others. They cook their Ravioli Ricotta and Spinach with egg pasta stuffed with ricotta cheese and spinach drenched in tomato sauce and basil.
The Linguine Nero Al Granchio cook with squid ink and creamy tomato sauce topped with jumbo crab meat and chilli. The prices of pasta range from $18.90 to $28.90.
Cibo Italiano also offers every pizza that you know. The top of the list of pizzas includes Cibo, Bufala and Quatro Formaggi.
They also offer set lunches for your own choice of combination. For example, you can choose meat or seafood to
be paired
with your own choice of pasta or pizza. In addition, set lunches include dessert and coffee or tea. The price for set lunches ranges from $16.90 to $22.90.
Cibo Italiano is located at 428 River Valley Road. The restaurant opens during weekdays from 10:30 am – 2:30 pm and 4:30 pm – 11 pm and weekends from 10:30 am – 11 pm.
 Credit: ciboitaliano.business.site
The Tavern
The Tavern Restaurant may be the last on this list. However, this restaurant tops the overall ratings when it comes to ambience and food. In addition, the Tavern has received many awards and certificates throughout the years that they have been serving the people.
As you walk through this restaurant, you will immediately feel its intimate ambience. This place is perfect for romantic date nights or even catching up with your friends.
For appetizers, try out their Baked Portobello with Shrimp and Lobster Bisque. All dishes in Tavern are made up of the finest ingredients only. For the main course, nothing goes wrong if you choose Wagyu beef.
Choose between Australian and Japanese, but both are cooked until tender. Their aclette cheese with air-dried beef is also one of the best dishes that are definitely to die for. These dishes are perfect to pair with the Tavern's wide options of wine from their cellar.
If you want some seafood for your meal, try out their Fresh Dover Sole, Alaskan Crab Mornay or Baked Cod Fish. You can also opt for set lunches that vary depending on the month you are visiting. Set lunch
is composed
of an appetizer, main course, dessert with coffee or tea.
The Tavern is located at 227 River Valley Road. Also, It can accommodate up to 45 seats, and they are also open for reservations to keep you from waiting in the queue. The Tavern Restaurant is open from 11:30 am – 2:30 pm and 6 pm – 10:30 pm.
Credit: https://www.quandoo.sg/fi/place/the-tavern-14309
Enjoy your getaway without any worries.
Be sure to make the most of it with your family and friends as you explore what to eat in River Valley.
For your financial needs, you can rely on Cash Mart as your licensed moneylender.
With their instant cash loan, you'll have enough money to continue on your trip.
Related Article: What to Do in River Valley: Spoil Yourself