What to Eat in Jurong West: Top 3 Hawker Centre
Jurong West was a forested area that had undergone rapid development with palm oil plantations, nurseries and brickworks. The only public housing estates then were Taman Jurong and Boon Lay. Now, it is one of the mature housing areas west of Singapore. So, let's explore and find what to eat in Jurong West.
Famous Hawker Centres
What makes Jurong West, Singapore, is the hawker centres. They considered Hawker Centres as a part of their culture and one of their pride. An open-air complex is also known as a cooked food centre. In what to eat in Jurong West, people love the excellent food that hawker centres offer. What is there not to love? They provide Incredible food and affordable prices that the place has. It is also a very convenient and perfect place to catch up with friends or family.
So, in no particular order, I have here a list of the top 3 hawker centres in Jurong West.
Taman Jurong Market and Food Centre
You can find this popular and affordable hawker centre at 3 Yung Sheng Rd, Singapore 618499. The five-storey building is clean and bright. They are popular for having a wide variety of cuisine and famous stalls that offer delicious delicacies.
Credit: https://briyani8.rssing.com/chan-68042317/article20.html
Boon Lay Place Market and Food Village
Located at 221A Boon Lay Place, Singapore 641221, Boon Lay Place and Food Centre has good food. You can tell that this place is home to many good foods by looking at the number of crowds that frequent this hawker centre.
Credit: https://foursquare.com/v/boon-lay-place-market–food-centre/4d4fe60d3626a09304e114bd?tipsPage=2
Jurong West 505 Market
A foodie paradise that offers one of the cheapest and best hawker food in Jurong West. In what to eat in Jurong West, You can find this market at 505 Jurong West Street 52, Singapore 640505. It's famous for its vast choices of yummy breakfast. But please visit early to avoid disappointment because their food is so popular that it sells out fast.
Credit: https://www.streetdirectory.com/stock_images/travel/normal_show/12500724030004/126113/jurong_west_street_52_block_505_market_and_food_centre_main_view/
Must-Visit Food  Stalls in Jurong West
Boon Lay Power Nasi Lemak
Boon Lay Power Nasi Lemak is popular in Jurong West and across Singapore. This stall has been serving good food since 1971. Their central kitchen always cooks authentic Nasi Lemak and their set dishes.
In what to eat in Jurong West, This place is better than other places that serve nasi lemak because they use the freshest ingredient daily. They also did fast but still kept the quality of the food. The food that they serve is always warm and freshly made.
You can locate this stall at 01-06 Boon Lay Place Market and Food Village.
Credit: https://thedeadcockroach.blogspot.com/2016/10/boon-lay-power-nasi-lemak-boon-lay.html
Banana Leaf Nasi Lemak
If you are not a fan of a long queue line but still want to eat a delicious Nasi Lemak, Banana Leaf Nasi Lemak is where you can go. This stall is less famous than Power Nasi Lemak, but it is not falling behind when serving good food and is a definite part of our list of what to eat in Jurong West.
They cook their food with fresh ingredients daily. The only noticeable thing that keeps them different from Power Nasi Lemak food quality is their chicken wings. The later chicken is crispier and hotter. But Banana Leaf is still an excellent stall to eat.
Give their dish a try at 01-132 Boon Lay Place Market and Food Village.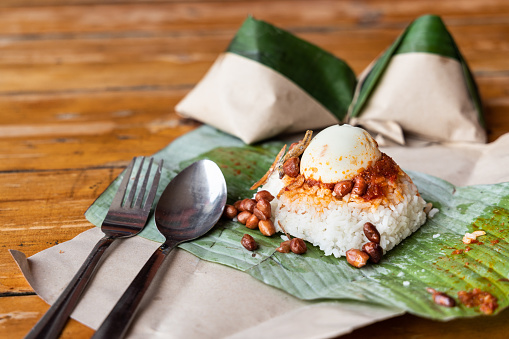 Credit: https://www.istockphoto.com/photo/simple-authentic-nasi-lemak-wrapped-in-banana-leaf-for-breakfast-gm1062924878-284167265
The Boon Lay Fried Carrot Cake and Kway Teow Mee
Boon Lay Fried Carrot Cake and Kway Teow Mee offer both black and white versions of Carrot Cake. You can also order a combination of both if you can not choose.
The White Carrot Cake has a diverse and rich flavour. The Black Carrot Cake has a sweet, salty and rich taste. You must eat whatever version you choose with their chilli For an extra kick and texture to your dish.
You can give these dishes a try at 01-125 Boon Lay Place Market and Food Village.

Credit: https://www.whyq.sg/boon-lay-place-food-village/boon-lay-fried-carrot-cake-and-kway-teow-mee-01-125
Gee Huat Fried Kway Teow
Their name speaks to what they are known for. Aside from being popular with their yummy Kway Teow, they are also known for their fried oyster and morning bites like dumplings, buns and many more.
Their fried kway teow has a vibrant and savoury flavour. And the noodles have a perfect texture and are in the middle of dry and moistness. They top it with fresh and chewy cockles. At the same time, their fried oysters are a part of very satisfying comfort food. The giant oyster is fresh and juicy and has a wonderful taste.
You can find them at 01-111 Boon Lay Place Market and Food Village.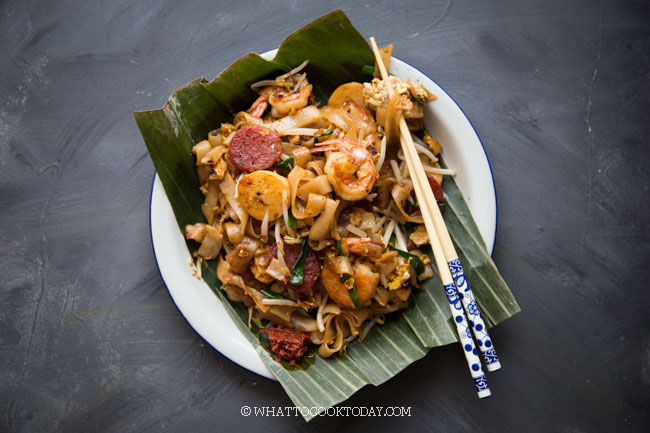 Credit: https://whattocooktoday.com/penang-char-kway-teow.html
Lin Ji Fish Soup and Porridge
This stall serves a warm and delicious fish soup by the owner herself. I can say that being hands-on in their booth is what makes it successful.
Their fish soup is always hot and full of flavour. It has a perfect combination of sweet and savoury with a hint of fresh coriander. It's best to order it with a thick bee hoon. The noodles' soft texture goes well with the delicate but firm fish slices. This is a perfect dish to warm you up for a cold rainy day!
Stop over and eat at #01-122 Boon Lay Place Market and Food Village. 
Credit: https://sethlui.com/boon-lay-place-food-village-singapore/
Ma Bo Lor Mee in Jurong West
This famous Lor Mee stall has many branches all over Singapore. They opened their Boon Lay branch in November 2018. But even if it is a new stall, it is still one of the famous and best stalls in Boon Lay, so expect a long queue.
Believe it or not, their signature Lor Mee has an affordable price and generous serving. They filled the bowl of lor mee with luscious gravy that had a perfect consistency. The noodles are soft and have the right amount of thickness. You can say that the different toppings are from fresh ingredients because of the delicious taste.
You can visit them at #01-165 Boon Lay Place Market and Food Village.
Credit: https://www.misstamchiak.com/ma-bo-lor-mee/
Traditional Hakka Lui Cha
A stall frequented by health-conscious people or those with a palate for healthy food, but healthy does not always mean not delicious! Because here in Traditional Hakka Lui Cha you can enjoy healthy and delicious food simultaneously.
They are offering a healthy rice bowl called Thunder Tea Rice. The bowl consists of different vegetables and peanuts. They served a good tea soup with a savoury and light flavour and a subtle taste of mint and tea.
You can give their dishes a try at #01-96 Boon Lay Place Market and Food Village
Credit: https://www.misstamchiak.com/traditional-hakka-lui-cha/
Soh Kee Cooked Food
Michelin Guide's Bib Gourmand acknowledged Soh Kee Cooked Food in the list this year. A well-deserved one. Their commitment to carefully choosing the freshest ingredients they use daily is being transformed into their yummy foods.
They serve Cantonese-style porridge, incorporating it with their poached chicken instead of using the usual rice. The super-soft texture of the porridge comes from being double-boiled. Their chicken and porridge sets are also affordable.
Head over at #01-44 505 Market Jurong West. 
Credit: https://thedeadcockroach.blogspot.com/2017/06/soh-kee-cooked-food-blk-505-jurong-west.html
Kok Kee Wanton Mee
They were founded and established by the two Hong sisters in 1985. Since then, Kok Kee Wanton Mee, also known as Waikee Wonton Noodle, has been popular for its springy noodles mixed with their special homemade secret sauce. Their traditional cooking method brings the best out of their dishes.
Aside from their noodles, they are known for their crispy wontons and shui jiaos. But their noodle and sauces have made them one of Singapore's well-loved hawker foods.
Place your order at #01-14 505 Market Jurong West. 
Credit: https://www.misstamchiak.com/kok-kee-wanton-mee/
58 Minced Meat Noodles
This stall started in 1973 and was already taken care of by the owner's son for more than 15 years. It will not be hard to decide what to eat in this stall because it only serves Dry Bak Chor Mee.
You have three options to choose from regarding the serving size. They have small, medium and large serving sizes. They are generous with their portions, which is why the small size is surprisingly big. You will also get a good amount of toppings. Each strand of the noodles is coated with their delicious chilli sauce.
Take time to visit #03-150 Taman Jurong Food Centre.
Credit: https://sethlui.com/58-minced-meat-mee-bak-chor-mee-singapore/
Loong Kee Yong Tau Fu
This is another one on the list acknowledged by the Michelin Guide's Bib Gourmand List. This underrated stall deserves to be known as it serves one of the best yong tau fu.
The stall also sells lor mee and laksa paired with their chee cheong fun. Their deep-fried dishes are crispy on the outside and savoury and juicy on the inside. They also serve their soup and fried items separately to maintain the crispiness of their fried dishes.
Invite friends and dine at #01-31 505 Market Jurong West. 
Credit: https://danielfooddiary.com/2021/09/14/loongkeeyongtaufu/
With Hawker centres as part of Singapore's culture, tourists should take a treat and an experience. In what to eat in Jurong West, you can contact Cash Mart for your financial needs. As your legit moneylender, they can provide you with an instant cash loan so you can continue your travel on what to eat in Jurong West hassle-free.
Related Article: What to Do in Jurong West: Big City in SG's West