What to eat in Jalan Besar on a budget
Known for its busy streets at all times of the day. This place has been famous for its delicious yet affordable food. You can find what to eat in Jalan Besar, whether it's in cafes, restaurants, and eateries on a budget.
Here we have a list of places to choose when you drop by. The area offers famous dishes that will keep you coming back for more. So go ahead and bring your family and friends as you discover what to eat in Jalan Besar.
Scissors Cut Curry Rice
This food stall is perfect for night owls who enjoy having sumptuous midnight snacks. You can visit them up to 3:30 AM daily. Their famous curry rice is what you must try here. The sauce is a mixture of four ingredients: curry, chilli sauce, chilli oil, and braised gravy.
First, choose what comes with your curry rice. It can be pork cutlet, braised pork belly, and tau pok. Then you can add a fried egg, bean sprouts, and Chap Chye. The food stall offers affordable delicacies that will definitely fill your tummies.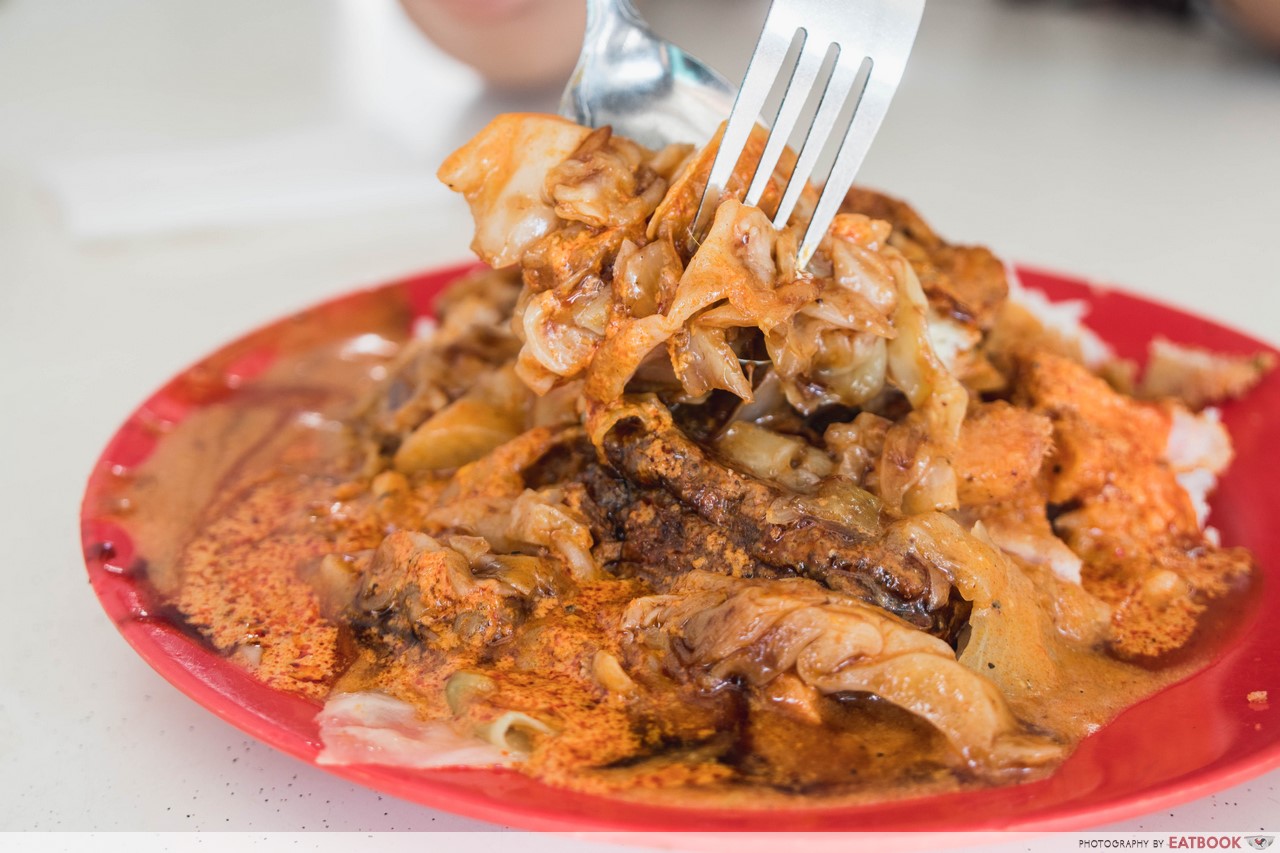 Lim's Fried Oyster
Craving what to eat in Jalan Besar on a tight budget? Then this is the perfect seafood option for you. Locals describe this food stall's Orh Luak as rich and tasty. The price for Lim Fried Oyster is pretty reasonable, even though the portions are large. Orh Luak or the so-called oyster omelette is what you should try here.
They claim to offer large oysters that are surely satisfying. This stall offers a small plate good for one person costs $5. While a medium plate at $8 is large enough to share, and a large plate at $10 will make you and your friends burp endlessly. You can find these delicious oysters in Berseh Food Centre. 
Swee Choon
Nothing goes wrong with dim sum and Swee Choon can offer you a large variety perfect for snack time. The thing about them is that you can have your dim sum fix for an affordable price that ranges from 2$ to 5$. Many recommend their famous Char Siew Bao. This is the locals' favourite dish on what to eat in Jalan Besar.
They also have Siew Mai, Glutinous Rice with Chicken and Minced Pork, and Century Egg on their menu. The store is open from 9 am to midnight daily. You can visit Swee Choon in Century Square with a 40-seater dining space. With this many seats, Make sure to bring company and swoon over their perfect dim sum menu.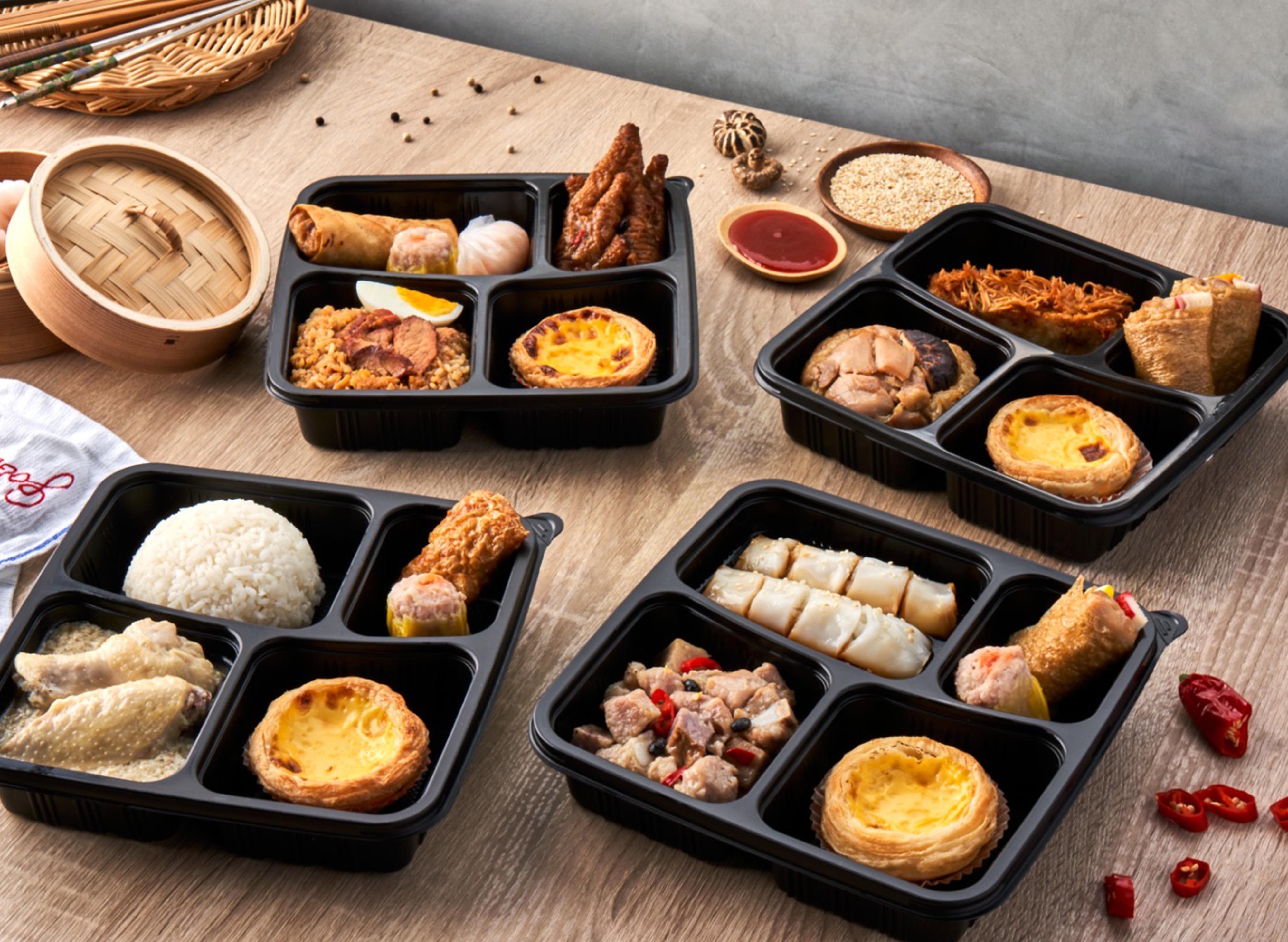 alittle tashi
alittle tashi is famous for its variety of Asian cuisine cooked in creative ways. So when dining in, you will get your taste buds fired up for sure. In addition, they offer a Laundry Menu, where you get small portions of dishes. This is perfect if you want to try a variety of dishes without getting large servings.
What you must try here in the restaurant are their Blood Cockles. They cooked it with chilli jam, fish caramel sauce, and crispy pork fat to make it delicious. So do give that a try on Tyrwhitt Road. In searching on what to eat in Jalan Besar, This place is perfect for gatherings and family outings. 
Sedap Thai
It is Singapore's first halal Thai mookata that serves some of the cheapest platters for sharing. Experience a buffet without breaking your bank here in Sedap Thai. You can find this one in Berseh Food Centre. The dishes that you must try are Rosemary Beef and Chicken Cheese Balls. Also, Sedap Thai offers Eat-All-You-Can Buffet for only $20 per pax.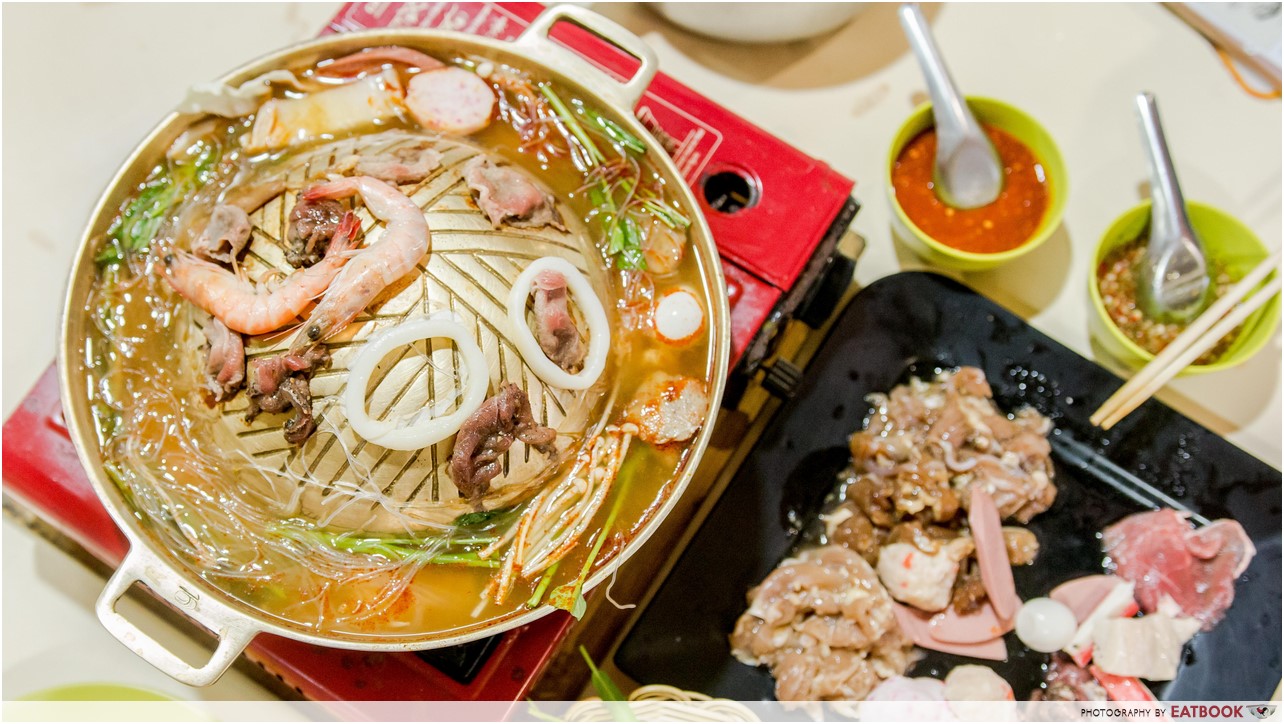 Dajie Famous Wanton Mee
This food stall is old for a reason. Their noodles are worth coming back for. The patrons cannot resist coming over again for their noodles. For just $3, you can order extra servings of their Wanton Mee without worrying about the budget. In addition, you can try other dishes from their menu.
You can also try their Braised Chicken Feet with Mushroom for only $5 and their Chicken Feet Noodle for only $3 then Enjoy a hearty soup meal without having to pay for a large amount of money. The food stall is open from 6 AM to 2 PM from Tuesday to Saturday. 
Hong Kong 88 Sio Bak
Hong Kong 88 Sio Bak is a place that is worth going back to many times. Martin, the boss, makes his Sio Bak crispy brittle to the point that it is almost breaking. While eating his famous Sio Bak, listen attentively to the crackling sound when you bite the skin. Sio Bak is sumptuous meat that is dry and tastes like a biscuit.
The first bite will be producing a noisy crunch from the skin. Then it gives way to the juicy layers of well-seasoned tender and moist meat under it. It is so delicious that you can eat it alone without any sauces. The fatty layers of pork belly give out so much juice that you will taste their flavours when you sink your teeth into them.
Also, they offer other dishes, so make sure to check them out. Give this Sio Bak a try in Foch Road, Singapore. Their food stall is open from Tuesday to Sunday from 10:30 am to 9:45 pm. 
Don
Don stands for Delightful, Oishi, Nutritious. Don is famous for their Japanese rice bowls, which are famous nowadays. Offering high-quality dons are valued at affordable prices, and one of their signatures is the Kyudai Don.
The ingredients for their don come from the quality Wagyu Beef, Dak Gang Jeong, Mentaiko Salmon, and Sio Bak. They also put Salted Egg Tempura and Garlic Parmesan Chicken. So grab your friends and share the delight on Foch Road, and you can visit them from 11 AM to 9 PM daily. 
Gelato Labo
After trying a couple of dishes around Jalan Besar, it is time for you to try some dessert. Gelato Labo is famous for its experimental flavours, which is uncommon in most ice cream parlours. The flavours available are depending on when you visit.
Their unique ice cream flavours include the Kyoto shiso filled with yuzu jelly bits. Gelato Labo also offers a refreshing watermelon flavour with mint and chia seeds. Another famous and unique flavour is called the Yamanashi peach, suffused with lemongrass.
The ice cream parlour is located on Cavan Road. It is open from 1 PM to 10 PM on Monday and Wednesdays to Sundays. Definitely, one of the cafes you should check out when you pass by Jalan Besar. 
Butter Studio
Butter Studio has a good variety of pastries. All pastries are even Halal certified. One of the signature cakes of Butter Studio is the Ispahan or the Lychee Rose Cake. Ispahan has a tender and moist cake then complemented by the sweetness of lychee with the aroma of rose.
You should try their salted Gula Melaka cupcake, which is very popular among locals. It consists of a pandan cupcake stuffed with Gula Melaka filling. This cupcake is also infused with salted Gula Melaka cream cheese.
Other pastries available are the Nutella Tart and Speculoos Cookie Butter Tart. Butter Studio also offers amazing dessert tables for weddings and events. Contact them if you want to have a delicious dessert table during your events. 
Chye Seng Huat Hardware
This cafe is perfect for catching up with your friends. Here, you can find a roastery, an island coffee bar. There is also a coffee school and a private coffee tasting room in Chye Seng Huat Hardware. Upon entering the coffeehouse, the smell of coffee beans will surely wake your senses up.
The interior is perfect as it is dimly lit, and it exudes a warm feeling. This makes it perfect for chilling out with your friends over a cup of good hot coffee. You can also tell the barista on duty that day about the quality of the coffee you want to have. Patrons loved the strong quality coffee here in Chye Seng Huat Hardware.
If you want to have a beverage that will cool and wake you up at the same time, you should try their cold brew coffee. They serve their coffee with milk and syrup on the side for you to adjust its taste according to your likeness. It's a unique design to present coffee filled in a medicine bottle.
You can find Chye Seng Huat Hardware on Tyrwhitt Road, Singapore. It is open from 9 am to 7 pm during Tuesdays to Fridays, and 9 am to 10 pm during weekends. Jalan Besar is not only famous for being an MRT Station.
You will keep coming back to this place full of sumptuous food halls that are affordable and delicious
. Make sure to check out various food stalls and restaurants in what to eat in Jalan Besar.
Don't let your limited budget stop your travel, and reach out to
Cash Mart
.
As a
legit moneylender
, They can provide the
product
suitable for your needs without any worries
.