What to Eat in Bukit Merah: Must-Try Food Stalls
Looking for what to eat in Bukit Merah? Then this article is for you. It is a place in Singapore you shouldn't miss. The area offers more than the resident's needs. Sometimes, even tourists opt to stop by and get a glimpse of what it can offer.
If you plan to tour around Singapore, include Bukit Merah in your list. Or, if you're currently living there, check out other places you haven't seen.
Also, find out more about the area by trying out the food stalls available. No worries. You won't get lost along the way. Here is a list of the places of what to eat in Bukit Merah.
Bukit Merah
Bukit Merah, Singapore, is in the central region of the country. The planning area comprises 17 sub-zones with an approximate span of 1,413 ha.
The name came from the original colour of the land area – red soil. That's why it is also
popularly
known as "red hill."
The growth and development of the area bloom through time. Before, it only looked like a forest on the outskirts of Singapore Town.
Establishments
But now, it has a bus interchange named Beehoon Plain. Plus, it is a famous central business district called Bukit Merah Town Center.
Many prominent landmarks blossom. These include
 Mount Faber, Telok Blangah Hill, Labrador Park, and Singapore General Hospitals
.
Redhill Mass Rapid Transit (MRT) stations and Tiong Bahru also serve well in the area. It bridges it to other locations within and outside the place.
On top of that, Bukit Merah offers a wide array of food stalls that locals love to visit. Find out what to eat in Bukit Merah as you read along.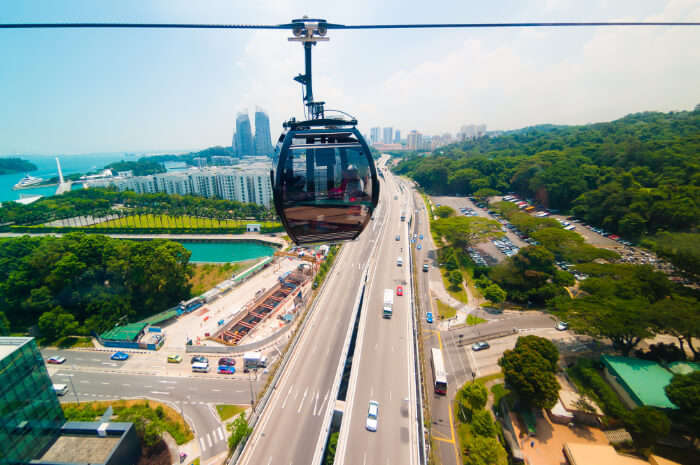 Credit: https://traveltriangle.com/blog/things-to-do-near-bukit-merah-for-birthday-bdp/
What to eat in Bukit Merah: Must-Visit stalls
The Redhill area is rich in food variations that residents and tourists must try.
The hawker centres like Alexandra Village Food Centre and ABC Brickwoods Food Centre are fantastic options
.
Nevertheless
, other food stalls in Bukit Merah View Market are not something you should neglect
. So let's get to know about your choices. Here is the answer to your question about what to eat in Bukit Merah.
786 Char Kway Teow
786 Char Kway Teow is
just
one of the fantastic must-try food stalls. Being owned by a Muslim, it is the go-to food place for eaters looking for halal food.
The signature dish of the stall is Char Kway Teow itself. It is available in regular and big serving sizes. Every plate is at a reasonable price.
The preparation of the ingredients is always considered a halal option. Nonetheless, it does not compromise the taste and quality of each dish.
Char Kway Teow consist of traditional ingredients. The stir-fried springy yellow wheat noodles are rich in sweet black sauce. Also, there's a hint of garlic.
Instead of pork lard, a generous amount of chye sim vegetables, cockles, and eggs serve as a tasty replacement
. Also, the wok-hei brings out a very distinct blend.
If you're slightly adventurous with your food, you can add more cockles.
Additional
chilli helps spice up the dish.
Experience the hidden gem at 115 Bukit Merah View Market and Hawker Center, #01-28, Singapore, 151115
.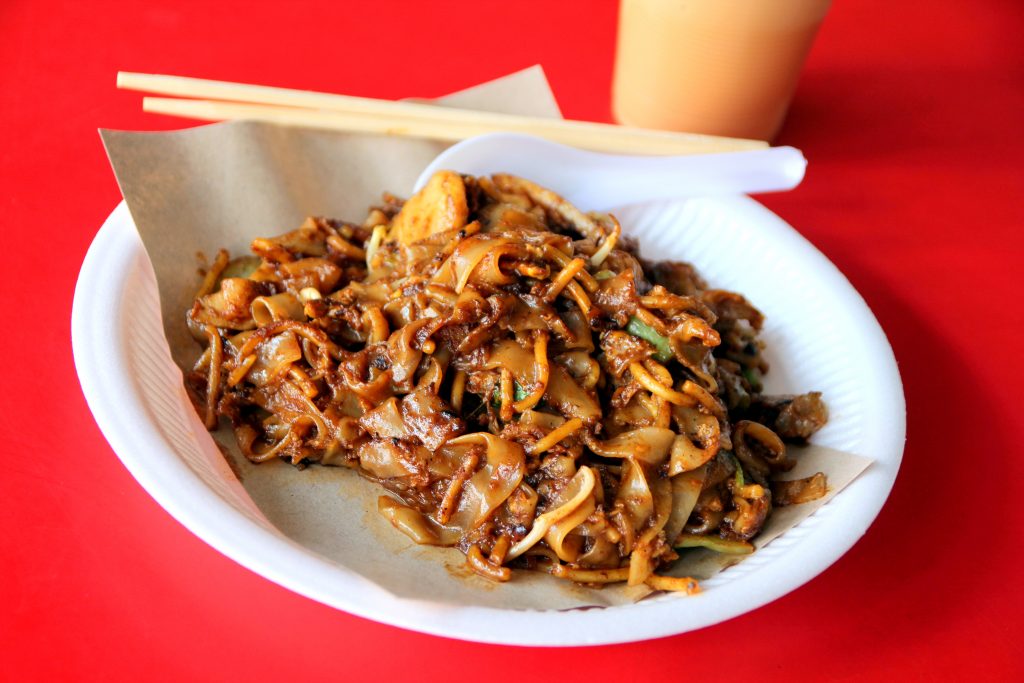 Credit: http://thehalalfoodblog.com/786-char-kway-teow/
71 Lor Mee
Lor Mee is something you shouldn't miss. It is a typical dish for local diners any time of the day. It is one of the food stalls with a long queue for waiting.
Nevertheless
, people still wait for their turn to enjoy the sumptuous meal.
Lor Mee is appealing for two primary reasons. One, the crispy yet distinctive bit. Two, the consistent texture of the gravy. The
portion
size is
genuinely
fulfilling. You can order it at an affordable price.
When it comes to noodles, you can request depending on your preference. It's either a mixture of bee hoon or yellow noodles. Or
maybe
either one of them.
The fish cake, pork bits, and ngor hiang or wu Xiang add a unique crunch to the dish.
In 71 Lor Mee, the quality of the lor or gravy is not too starchy. The consistency is neither thick nor watery. It is
ideally
done at a semi-sticky, gooey feeling. It is still savoury even after
being left
for a little while. Thus making it very comforting to eat.
Head early at 115 Bukit Merah View Market and Hawker Center, #01-71, Singapore, 151115. Get your starchy dish and avoid the long lines.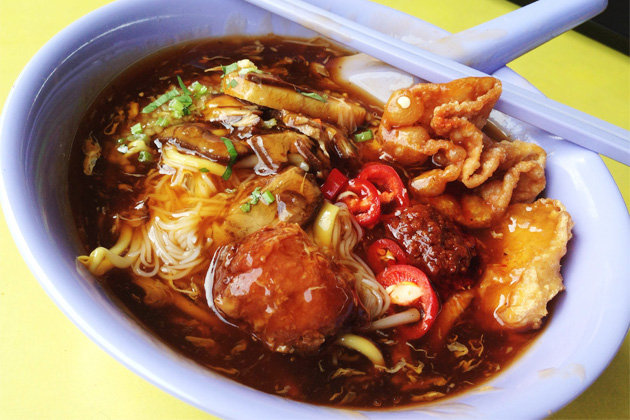 Credit: https://corianderlimekitchen.com/singapore-lor-mee/
Chai Chuan Tou Yang Rou Tang
Chai Chuan Tou Yang Rou Tang is a Michelin Bib Gourmand. It started more than 30 years ago and has continuously served diners
 until today.
However
, the food stall only opens for about 2.5 hours daily. It closes earlier if every dish is out already. That's why a long line starts even before the store opening hours.
Everything on the menu is available with rice at an affordable price. It serves various mutton meat, tendons, balls, ribs, stomach, and brain. 
The Mutton Soup is the best-selling dish to try. It is flavourful with a tinge of aromatic herbal taste. It makes you spoon for more soup.
Mutton Soup: Meat
Meanwhile, the meats and parts
are cooked
to tender and soft. It has a
slightly
gamey taste. Dip it to a tangy chilli to add a kick to the taste. If you're not fond of spicy, it's alright. The dish is suitable for customers with delicate taste buds.
Moreover, the soup leans more toward the style of Teochew. It is
slightly
herbal with a peppery punch. Also, it is full of coriander leaves. The distinct gamey mutton aroma entices every customer to ask for more. You can order a Mixed Bowl and get a refillable soup.
Furthermore, the meat falls off
quickly
from the ribs and is fork-tender. Each serving has a pleasant layer of fats and skin. The mutton has a touch of natural flavours but not overwhelming.
Line up early at 115 Bukit Merah View Market and Hawker Center, #01-51, Singapore, 151115. Taste the exquisite flavour the food place has to offer.
Credit: https://danielfooddiary.com/2018/07/24/chaichuantou/
Bukit Merah View Carrot Cake
Bukit Merah View Carrot Cake is one of the underrated spots of what to eat in Bukit Merah. It has worked for over 60 years
continuously
and
traditionally
prepares the carrot cake.
Carrot Cake is the designer dish of the shop. It never fails to attract patrons and first-time guests. Nonetheless, the queue is not as long as the others. Plus, it opens early to cater to customers looking for White and Black versions.
In general, the cake servings are in bigger chunks. No Chye poh or eggs are fried in a sweet black sauce. It is
just
like what their ancestors do. The black version is savoury and sweet.
Nevertheless
, it evolved to suit the tastebuds of young diners.
The Carrot cake contains preserved radish bits or Chye poh. The dish is sweet in nature with a complimenting slight hint of saltiness. 
It remains soft even though there is a distinct trace of radish. Plus, loads of eggs bring out a better taste. That's where the white version came about.
Meanwhile, the servings remain in big cubes and crispy exteriors. The texture inside is soft, and every bite is very flavoursome. The savoury taste came from combining fish sauce, eggs, and chai poh.
Dine your way at 115 Bukit Merah View Market and Hawker Center, #01-37, Singapore, 151115.
Credit: https://www.misstamchiak.com/bukit-merah-view-carrot-cake/
Yong Chun Wanton Noodle
Yong Chun Wanton Noodle is nothing less compared to other wanton noodle stalls in Bukit Merah
. For example, Depot Road Wanton Mee and Kim Huat Wanton Mee always have long queues. But Yong Chun has the longest one.
The food shop serves a wide array of noodles.
It serves Wanton Noodles, Dumpling Noodles, Chicken Feet Noodles, and Shredded Chicken Noodles or Hor fun
.
All have
excellent taste and are
reasonably
priced.
The noodle retains its springiness. It has an excellent eggy bite or the so-called al dente. It entices every diner to spoon for more
surely
.
In addition
, the soft char siew
is cooked
thoroughly
in a wok instead of roast.
On the other hand
, the dumplings are plump. The meat is from minced pork mixed with water chestnuts.
Have your sumptuous bowl at 115 Bukit Merah View Market and Hawker Center, #01-56, Singapore, 151115
.
Credit: https://danielfooddiary.com/2020/08/26/yongchun/
Happy Duck Braised Duck Rice
Happy Duck Braised Ruck Rice & Kway Chap bring happiness to every dish. So, if you want to escape the stressful everyday work life, this is the best spot to stop by.
The food stall is well-known for its Duck Rice. So it's no surprise the place
is called
for it. Plus, every plate is worth your money.
The duck meat is tender, succulent and served
just
at the right amount. The gooey gravy enhanced the flavour more. The tofu slices, half a
portion
of an egg, and cucumber make it more delicious.
In addition
, the rice is soft, full, and fluffy. Also, it is
slightly
sticky because of the drizzled braised sauce. You may ask for the sweet sambal sauce and dip the duck meat. For sure, it will put a smile on your face.
On top of that, every order
is accompanied by
a soup. It's the right finishing touch for your meal.
Let go of the down feeling at 115 Bukit Merah View Market and Food Center, #01-38, Singapore, 151115.
Credit: https://sethlui.com/bukit-merah-view-hawker-centre-singapore/
3 Thai Angels
Aside from the local cuisine citizens love to have, they also enjoy mouthwatering Thai food
. 3 Thai Angels is the most recommended of what to eat in Bukit Merah.
The Thai food stall has the best-selling garlic fried chicken. Pair it up with rich to
satisfy
your rumbling tummy. The chicken meat is
amazingly
fragrant and crispy.
Other than that, it also has plenty of other options. The menu lists green curry, prawn cakes, and basil-minced chicken. The spiciness and savoury of every dish make you feel like you are travelling to Thailand.
Furthermore, every serving in 3 Thai Angels is huge but of good money value. You can finish it by yourself if you're starving. Or you can bring a friend and share it with him/her. That's how good and big it is.
If you're craving something spicy, visit 120 Bukit Merah Lane, #01-60 Alexandra Village Food Centre, Singapore, 150120
.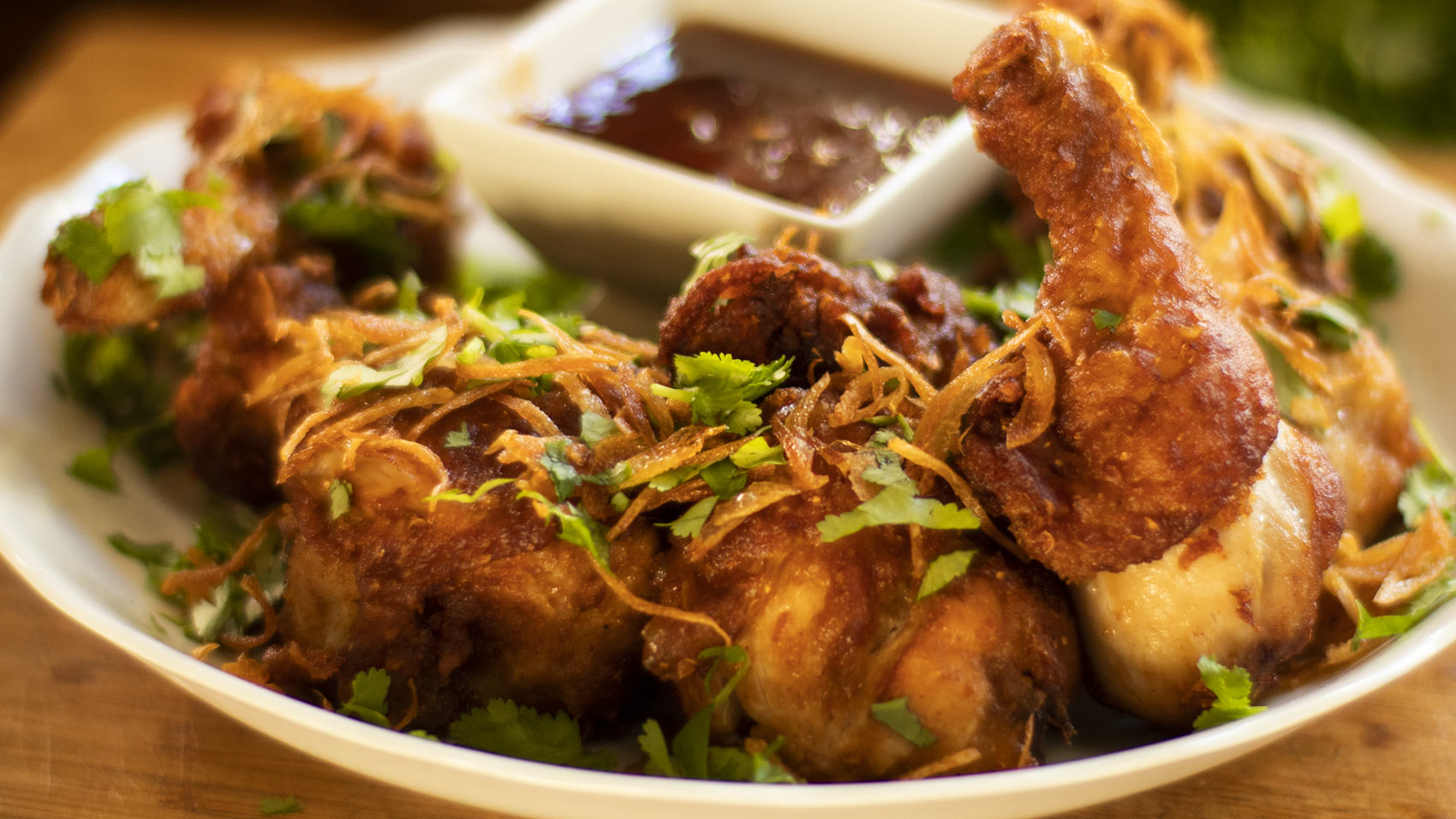 Credit: https://recipe30.com/thai-crispy-spicy-garlic-fried-chicken.html/
Sisaket Thai Food
Viparat Saibua is the owner and chef of Sisaket Thai Food. The food stall started back in 2014. Loyal customers are familiar with Viparat and
affectionately
call her Cat. Since then, Sisaket has gained popularity not only for the residents but for tourists as well.
One of the signature dishes of Sisaket is the Thai Mango Salad. The presence of mango balances the usual spiciness of Thai salads.
In addition
, its distinct sweetness helps enhance the good textural crunch of the dish
.
The Seafood Tom Yum Soup is the next best thing to try. Every ingredient
is prepped
in a bowl of white rice. It includes fresh and tender fish slices plus prawns. The rice comes in handy to bring down the fire from the soup.
In addition
, Pineapple Fried Rice is an excellent food choice. The fragrance is enough to catch your attention. The consistency is perfect for the dish. Also, the pork floss topping completes the look and taste. It enhances the flavours more.
Phad Thai is not the least favoured dish. It is one of the top menus of Sisaket. The sweet and sour taste makes the plate mouthwatering. The noodles are chewy and
slightly
moist, with a solid eggy flavour. It has an ample amount of squids cooked
perfectly
. It is not overcooked nor undercooked. Also, it has bean sprouts mixed well with the noodles. It gives a little crunch to your meal.
Experience authentic Thai cuisine at 115 Bukit Merah View Market and Food Center, #01-01, Singapore, 151115
. Prepare yourself for the spice you've been looking for. For sure, you couldn't stop after your first bite.
Credit: https://www.misstamchiak.com/sisaket-thai-food/
Love Confectionery
Treat yourself every once in a while at Love Confectionary. It is a dessert place suitable for people with a sweet tooth.
The shop looks like an old-school bakery. Most of the kids close by empty their coin purses to indulge themselves.
The cream cakes with chocolate sprinkles are on the fast-selling menu. It is
amazingly
fluffy and moist.
Furthermore, Love Confectionery serves other pastries in different flavours as well. An old-school cake comes in peanuts, almonds, or lotus seeds. Every slice is super soft and creamy and
undoubtedly
worth the price.
Nevertheless
, the traditional shop still offers something besides the sweet ones. The Luncheon Meat Bun is an old-school bread. The bread is extra soft and stuffed with a big chunk of luncheon meat. It's perfect for indulging yourself with simple bread.
Love
Confectionery
serves simple yet comforting food. It allows you to have your snack any time and any day.
Grab your sweet treats at 122 Bukit Merah Lane 1, #01-60, 150122. It is
relatively
nearby to Alexandra Village.
Credit: https://tidbitsmag.com/love-confectionery/
Jin Jin Hot/Cold Desserts
Despite
being surrounded by
established dessert stalls, it did not stop Jin Jin from making a name for itself.
As of today, the shop is one of the most popular in serving desserts. As proof, every day there are consistently long queues. Nonetheless, there's no need to
be disappointed
. Because once you spoon their cold desserts, you'd want to line up again for more.
The signature sweet of Jin Jin is the Power Chendol. It has an extraordinary gula Melaka sauce. It has a sticky texture like caramel but with a hint of saltiness. The combination is perfect for achieving a sweet and
slightly
salty taste.
Another famous treat is the Liu Mang Bing. A Durian and Mango Ice hits most youngsters up to date. The Gangster Ice is also registered as another trademark of the stall. The mango cubes balance every generous scoop of durian puree and condensed milk.
Shift to a sweet course at 6 Jalan Bukit Merah, #01-21 ABC Brickworks Market Food Centre, Singapore, 150006.
Credit:https://www.misstamchiak.com/jin-jin-hot-cold-dessert/
Conclusion
Going around Bukit Merah, Singapore, is
undoubtedly
worth it. The area offers beyond what you can imagine. You can bring your family and friends to look for the best authentic Thai food. Or you can go by yourself and enjoy a delicious meal.
Aside from learning what to eat in Bukit Merah, it also provides the financial
assistance
you need
. Cash Mart Singapore is one of the trusted and licensed moneylenders in the country.
The online loan application is faster and less tedious than other lending companies. And their best product is the Personal Loan—the perfect financial backup for any occasion. So whether you're facing a money dilemma or planning a vacation, visit the Cash Mart. For sure, you'll get instant cash.