Food Lover's Guide on What to Eat in Bugis
One of the best places to find what to eat is in Bugis, Singapore. The area does not only offer an exquisite menu but spectacular views as well.
Another factor why globetrotters seek the country is the Bugis food variance. People here offer a warm welcome to guests through their sumptuous meals. Several restaurants, cafes, coffee shops, and more are located in the country.
Every bite brings out the best of each ethnicity available in the country. Singapore is one of Asia's top tourist destinations. The country has a vast bucket list that backpackers can tick off.
The number one reason for visiting the country is its rich culture. Despite the different races present, the residents still pay respect to it. Natives celebrate feasts like before. But now, with a bit of a twinge of modern taste.
Also, Singapore has innumerable attractions. Locals and foreigners take time to snap a shot and post the magnificent view on social media. The government takes pride in the beautiful vicinity. Maintenance of it is their priority.
Bugis, Singapore
Bugis Street is one of the favourite spots in Singapore. All because the surrounding area has the Bugis Junction, Bugis+, and Bugis MRT.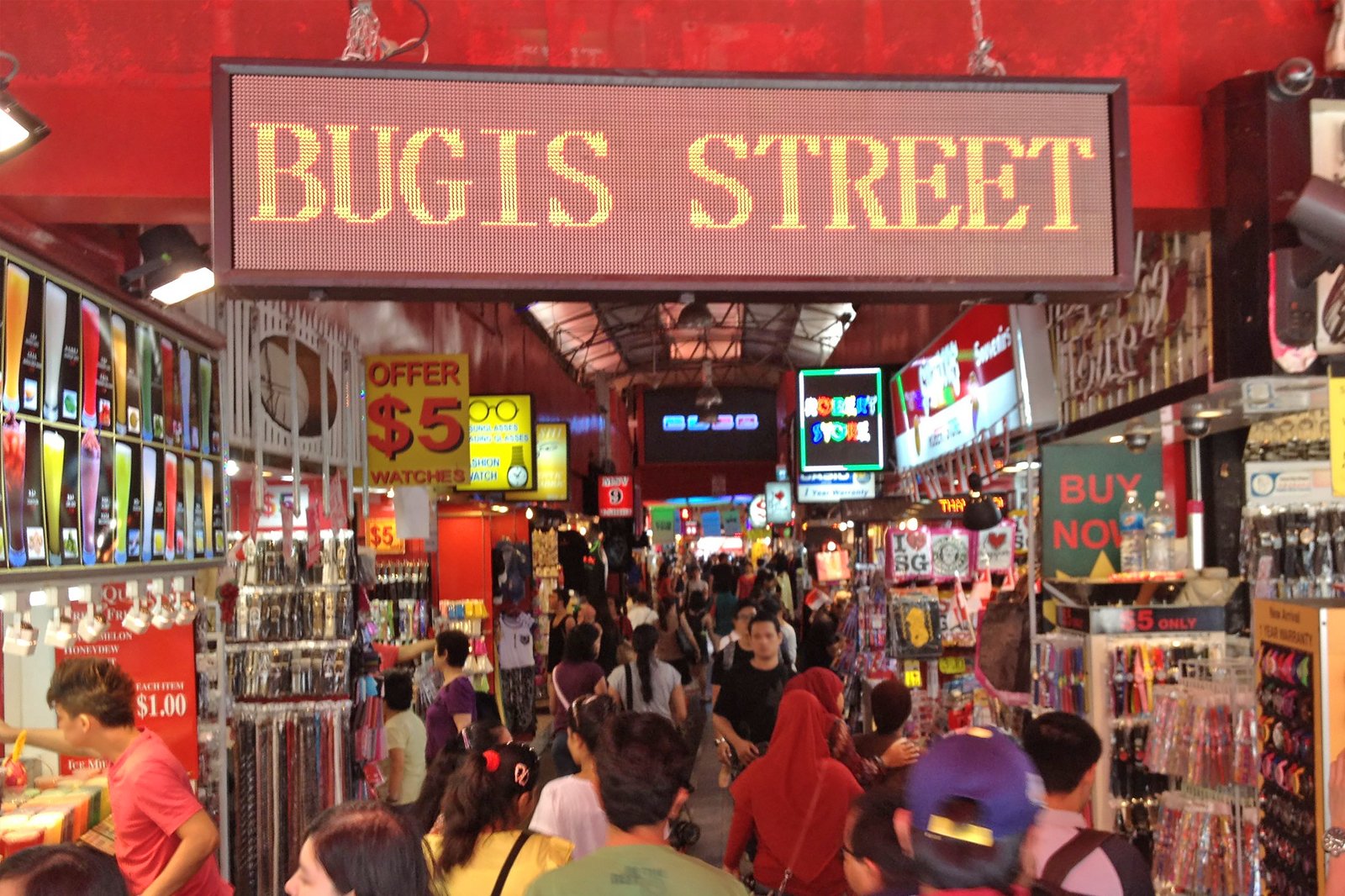 Credit: https://ph.hotels.com/go/singapore/bugis-street-market
Beautiful Sites
Bugis is well-known for its innumerable attractions. It is an iconic area that boots striking history. Drop by at the temple of Kuan Yin Thong Hood Cho. Malay Heritage Centre is another must-see spot. The National Library and National Design Centre are within the vicinity, too.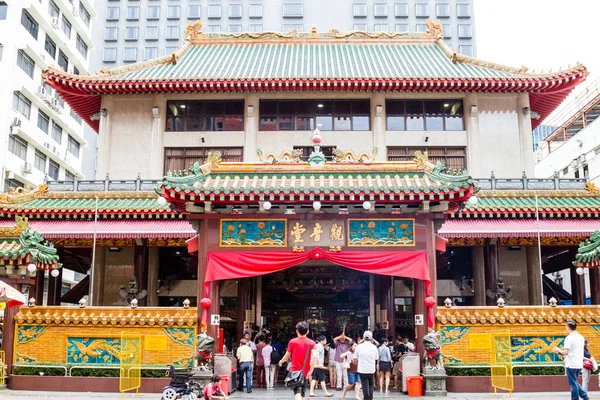 Credit: https://www.shutterstock.com/search/kwan+im+thong+hood+cho+temple
Shopping Place
Also, the strategic location attracts more residents and tourists. It gears shoppers to convenience. Visit Alice, Covet, RUSH, and NAVI without hassle. Shop and enjoy 'til you drop at Bugis Junction.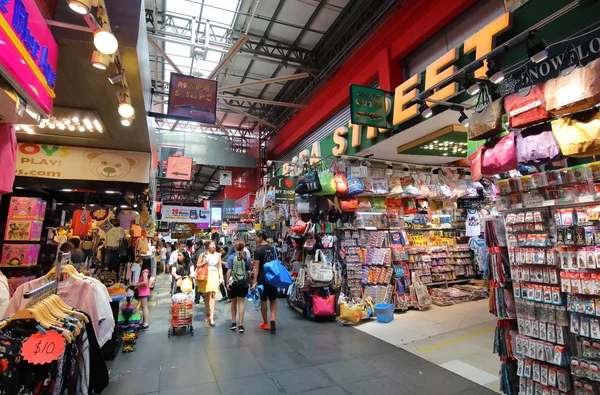 Credit: https://www.booking.com/landmark/sg/bugis-street1.html
Splendid Meals
Afterwards, explore food options along Haji Lane, Kampong Glam, and Arab Street.
Savour the delicious cuisines in the busy street of Burgis, along with its surrounding shopping malls
.
Among the many features, food adventure is what excites most people. So, let's find out what to eat in Bugis, Singapore.
Credit: https://www.travelsingapura.com/sejarah-pasar-bugis-singapura/
What to Eat in Bugis, Singapore
We list down some of the must-taste food in the Bugis area. First, take note of the places so that you know where to go. Then, meet your craving, whether it's for fine dining or comfort food.
Chicken Curry in Bugis
Chicken Curry Noodles are a popular Indian dish that families love to eat. So complete your outing by trying it out at Ah Heng's Curry Chicken Bee Hoon Mee.
The famous eatery serves a gratifying tussle. The poached chicken is combined with the aptly spicy curry broth. The extra kick of hotness mixed well with the house-made chilli paste. You and your family will indeed look forward to the smoky burn with a lingering effect.
Credit: https://www.tripadvisor.com/LocationPhotoDirectLink-g294265-d11857133-i184197364-Killiney_Cafe-Singapore.html
Ah Heng's Curry Chicken Bee Hoon Mee
Grab the opportunity to enjoy this menu. Stop at Blk 269B Queen Str., #01-236, QS269 Food House, Singapore.
 Credit: https://danielfooddiary.com/2019/03/07/ahheng/
Tom Yum Craving
The Bugis area in Singapore is rich in various accents. One of the top choices is Thai. It combines sweet, spicy, sour, and salty flavours. If you and your friends miss how Thai food tastes, get a tom yum soup.
Tom yum is a dish combined with a luscious taste. It is nutritious since it contains veggies, shrimp, and fragrant spices. The broth mixed with tofu-vegetable or wonton has lower calories and fat content. It is a perfect meal while you and your pals bond after a long week of work.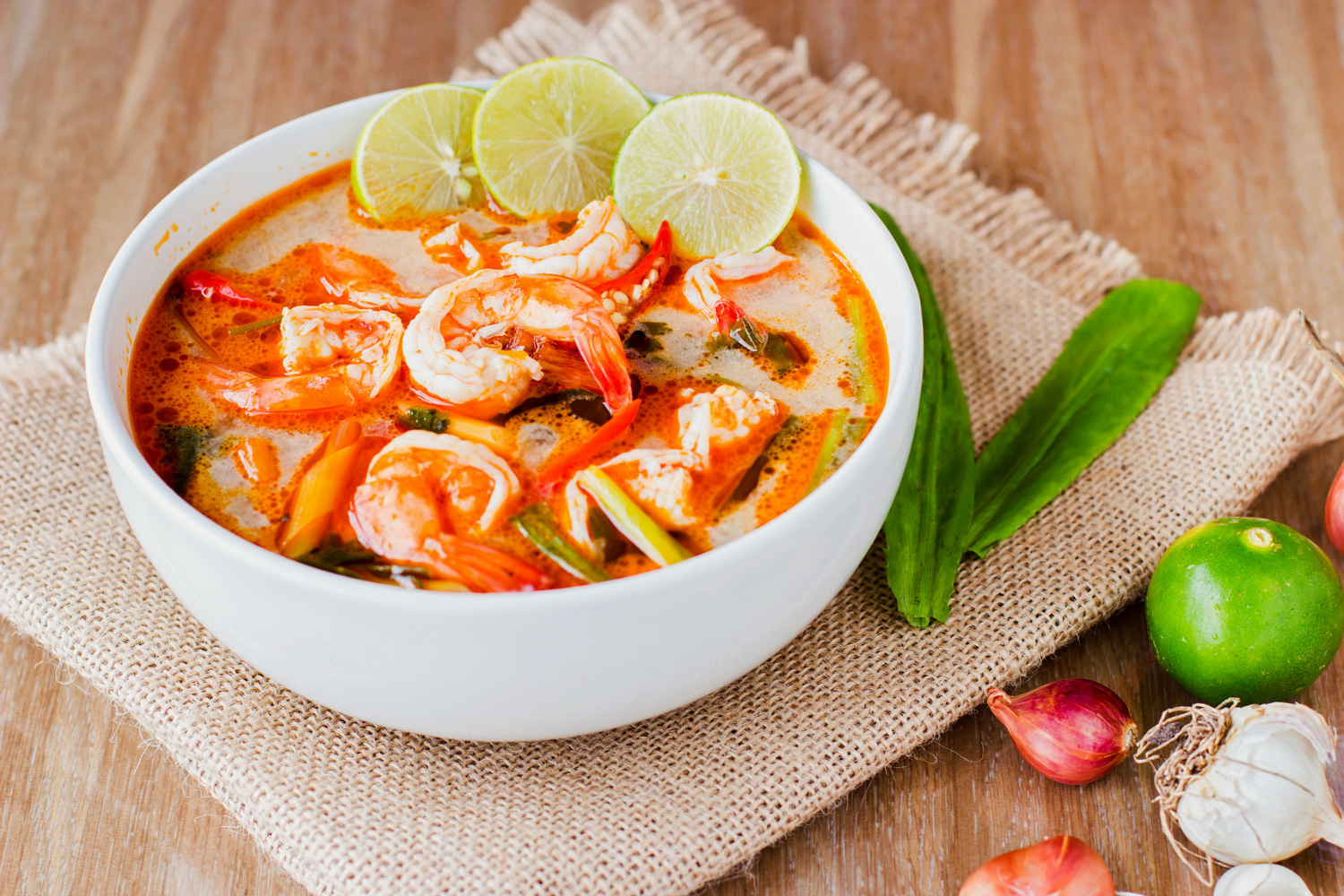 Credit: https://asianinspirations.com.au/recipes/tom-yum-soup-with-prawns/

Sawadee Thai Cuisine
Bugis offers several places to indulge your craving. One example is the Sawadee Thai Cuisine at #01-01, TQL Suites, 9 Tan Quu Lan Street, Singapore. Check out what their Thai menu includes besides the classic tom yum soup. The eating house has green curry chicken, seafood pad Thai, and deep-fried pomfret. Try it, and you might find your new fave dish.
Credit: https://www.misstamchiak.com/sawadee-thai/

Earlybird
Another option is the Earlybird at 17 Jalan Pinang, Singapore. It offers casual dining for all-day brunch. Aside from the heartwarming soup, it cooks tom yum prawn pasta. A delectable dish you must try.
Also, the cafe whips fried chicken with buttermilk pancakes. Or you may go with steak and truffle mash or salmon and avocado.
Credit: https://therantingpanda.com/2019/03/29/food-review-earlybird-cafe-at-jalan-pinang-delicious-fried-chicken-pancakes-with-allpress-coffee/
Short Ribs at Sumo Bar Happy
Are you a big fan of beef meat? Don't worry. Restaurants in Bugis also cater to this kind of meal. Your top choice would come from Japanese cooking.
The best bet is Bone-In Short Rib Ramen. Contrary to its names, the short rib is
unmistakably
600g. So it's no surprise it is
considerably
a sumo-sized beef.
Nonetheless, the succulent meat has an earthy aroma from
being braised
in yakiniku sauce and red wine
.
The dish is more delicious because of black fungus, kimchi-flavored bean sprouts, and seaweed
. And it
is topped
with a free flow of soft-boiled eggs.
Pair up your bowl with the popular Char Siew Taiyaki Sliders. The sweet fish-shaped pancake goes well as an appetizer for the savoury short ribs.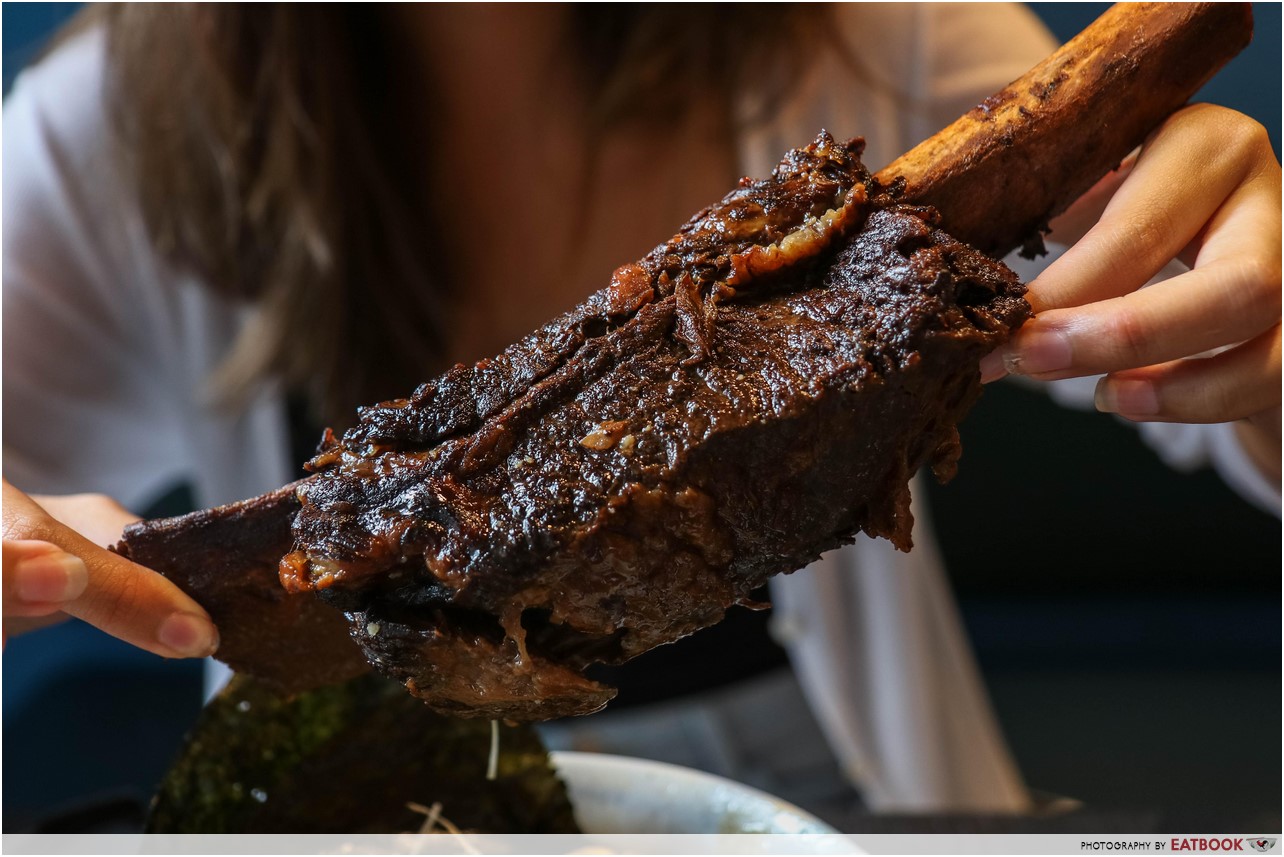 Credit: https://eatbook.sg/sumo-bar-happy/
Visit Sumo Bar Happy to enjoy it. Check it out at 261 Waterloo Street, #01-24, Waterloo Center, Singapore.
Credit: https://danielfooddiary.com/2017/08/04/sumobarhappy/

Eleven Finger's Pork Belly
Eleven Finger is a must-stop place when finding what to eat in the Bugis area. It hides the treasure of spicy curry rice gem in the area.
One of the best plates served is the braised pork belly with fish cake, ngoh hiang, and a sunny side up.
First, the
thoroughly
marinated pork belly has a good ratio of fat. Second, the
tenderly
cooked meat is chewy.
Then, the pre-fried fish cake has a palatable fishy flavor, while ngoh hiang is crispy from being
freshly
fried
.
Lastly
, the fried egg enhanced the curry taste.
Credit: https://thedeadcockroach.blogspot.com/2021/03/eleven-fingers-eu-kee-scissors-curry.html
The pork belly is flavourful. Combining the savoury taste and chewy meat brings you to a new dimension. So, satisfy your appetite at Eleven Finger and buy curry rice at 269B Queen Street, #01-236, Singapore.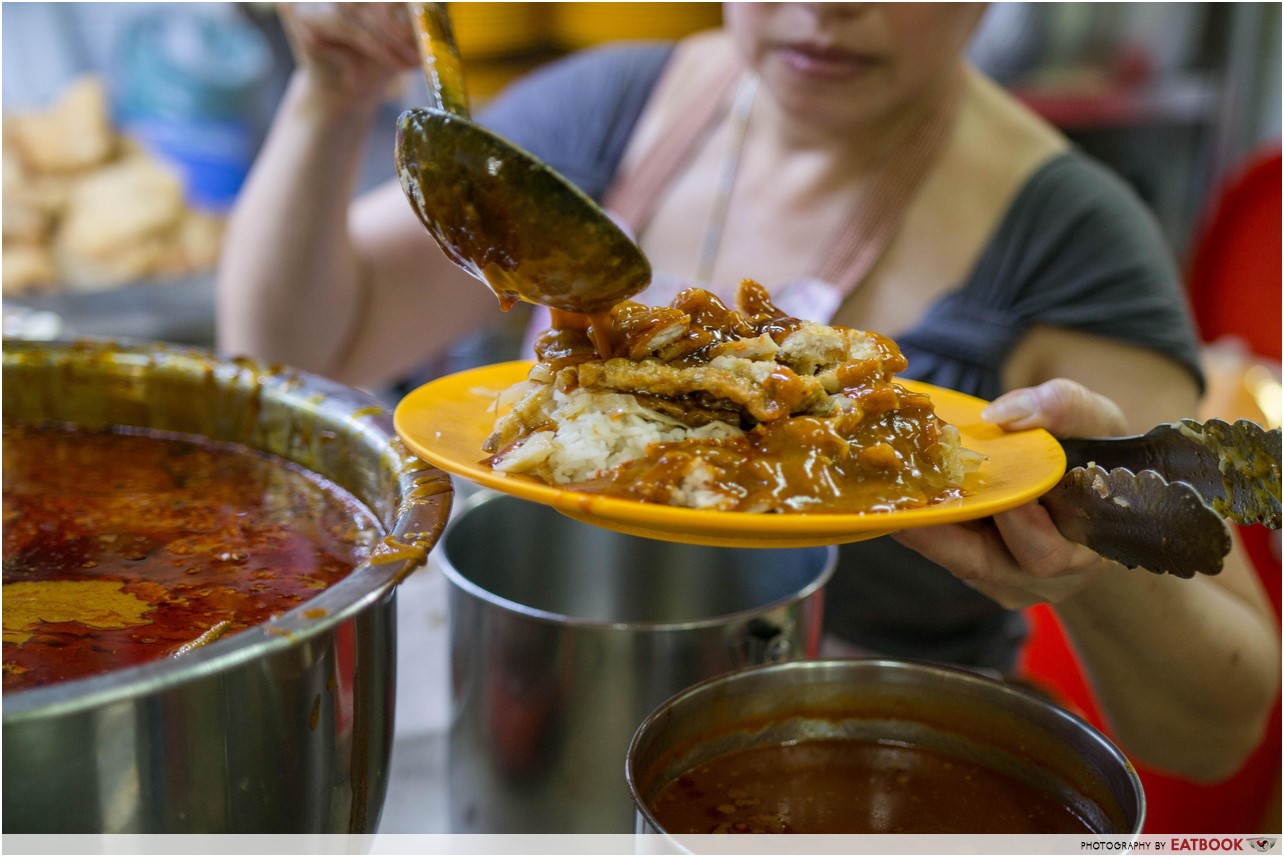 Credit: https://eatbook.sg/tag/eleven-finger-curry-rice/
Chinese Dim Sum
Whether you're a local or a tourist, you cannot miss Cantonese cuisine. The Bugis area does not lack places to choose this menu.
Among all the delicacies Chinese have, dim sum will always be there. It can either be savoury or sweet. Choose your dim sum the way you like it.
Also, it can be prepared in many ways, depending on your preference. The most famous types are dumplings, wraps, buns, and noodle rolls. Decide which type you want and what kind of filling you're up to. Some dim sum has a mixture of fresh seafood and vegetables, while others contain meat and vegetables. Whichever way you like it, nothing goes wrong with eating dim sum.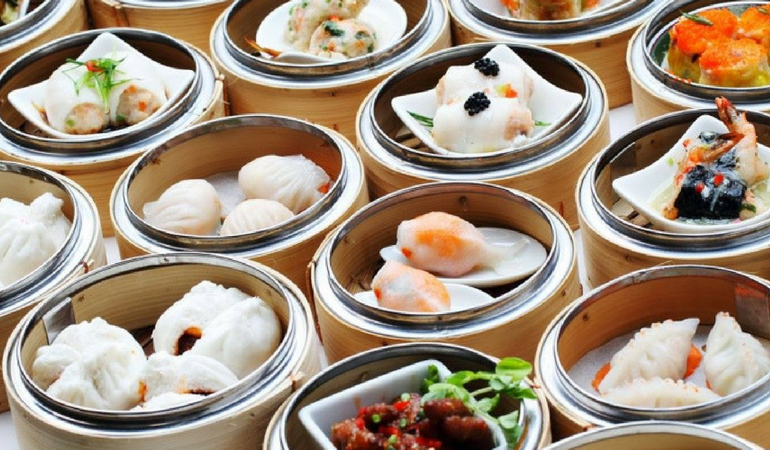 Credit: https://coldteacollective.com/the-10-commandments-of-dim-sum/
The Chinese menu is available in the authentic yet modern restaurant Madame Fan. The place offers more, aside from the classic Chinese food.
Try out their signatures, like braised Taiwan noodles, lobster noodles, and steamed hock soon
. Experience that glamorous dining at 32 Beach Road, Singapore.
 Credit: https://guide.michelin.com/en/article/dining-out/first-look-madame-fan-restaurant-singapore
Furthermore, Man Fu Yuan is another excellent choice.
Aside from dim sum, most diners recommend Wok-fried Radish Cake, Minced Pork Dumplings, and Prawn Dumplings
. Relish the Cantonese in you at 80 Middle Road, InterContinental Singapore.
 Credit: https://www.bangkokpost.com/life/social-and-lifestyle/716204/man-fu-yuan-rajpruek-club-s-best-kept-cantonese-dining-secret
Halal Dining in Bugis
Singapore is a mixture of cultures and religions, and Muslims are one of the leading sects in the country. So, searching for what to eat in Bugis halal food is a must.
 Credit: https://www.visitsingapore.com/editorials/halal-food-in-central-singapore/
The Mad Sailors serves British halal meals.
The extensive menu includes Fish and Chips and sausages, baked beans, eggs, or the classic Good Ol' English Fry Up
.
Aside from the tempting food, regulars recommend the House Butter Beer. It is a novel beverage with a tang of ice cream soda.
The location of The Mad Sailors is at 24 Haji Lane, Singapore. Make a reservation after stressful weeklong work.
 Credit: https://sethlui.com/the-mad-sailors-british-food-singapore/
Afterwit is an indie cafe serving halal Mexican food.
However
, it is very much more unlikely than other Mexican restaurants. The classic Mexican flavours fuse from other smacks all over the world.
The patrons suggest trying the Cajun Chicken Nachos and Beef Brisket Biryani Burritos. Mud Cran and Avocado Quesadillas are other recipes you must have. The best part of Afterwit is the drinks.
Relish your meals' goodness by ordering Mexican sodas, mocktails, or classic margaritas
.
Visit Afterwit at 778 North Bridge Road, Singapore. It is a sweet have while hunting for what to eat in Bugis halal.
 Credit: https://sethlui.com/afterwit-mexican-taqueria-singapore-cafe-review/
Satisfying Korean Hunger
Korean dishes also invaded the country. Korean food is all over the top of Korean drama series, movies, and music.
Cave into your Korean craving at Joo Bar. The place has a laidback, dark, yet edgy vibe. It is suitable for casual date nights or drinks with workmates and friends.
Joo Bar serves traditional Korean dishes with a twist. The menu offers brown butter pasta, kimchi wagyu lasagne, and loaded fries.
Finish your bonding times with makgeolli in lychees, mango, peaches and honey, and Yakult and strawberry flavours
.
Expand your Bugis food hunt by trying out Joo Bar at 5 Tan Quee Lan Street, Singapore.

Credit: https://www.alexischeong.com/2016/10/korean-review-joo-bar-at-5-tan-quee-lan.html
Akira Back is fine dining at 30 Beach Road, Level B1M, Singapore, JW Marriott Hotel. The working title came from the Michelin-starred celebrity chef. It offers a Japanese Cuisine but with Korean Accents.
Their best-selling masterpiece is the Tuna Pizza. The delicious tuna in the shape of the wheel is a fantastic choice. Meat lovers can savour the 48-Hour Sanchoku Short Ribs. The premium Wagyu short ribs get prepared and simmered. That's why it is
perfectly
tender.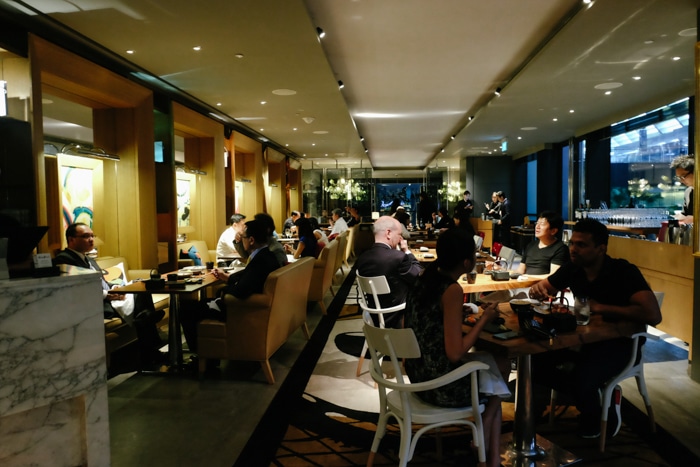 Credit: https://citynomads.com/restaurant-review-akira-back-at-jw-marriott-hotel-singapore-south-beach/
If you're out for fresh seafood and a steamboat, Captain K Seafood Tower is a great choice. It is a hot pot resto that serves oysters, lobsters, scallops, and more. The soup bases are a mixture of ginseng chicken, Korean tomato, and tom yum mushroom.
Experience the best of both worlds at #01-00A, Midland House, 112 Middle Road, Singapore. Bring your family and share a wonderful dinner with them.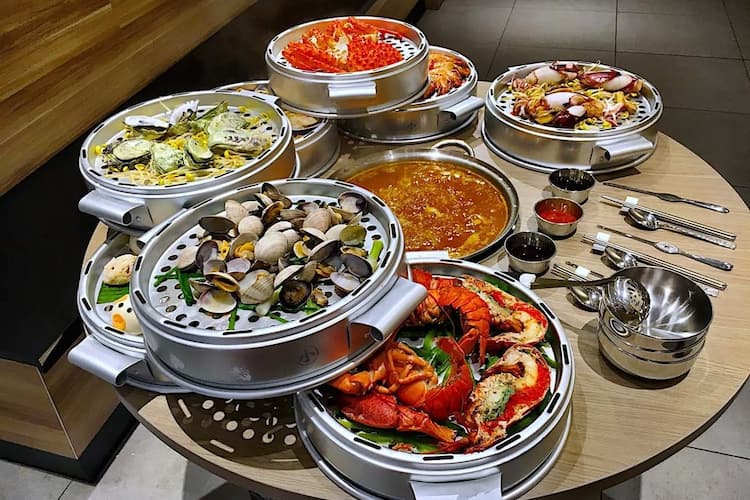 Credit: https://www.zomato.com/singapore/captain-k-seafood-tower-rochor/photos
Ice Cream Escapade in Bugis
Cap off your day tour or night fun with comfort food, sweets, and cold. Nothing ever beats having ice cream as your dessert. Bugis, Singapore boasts the area for a variety of places to eat.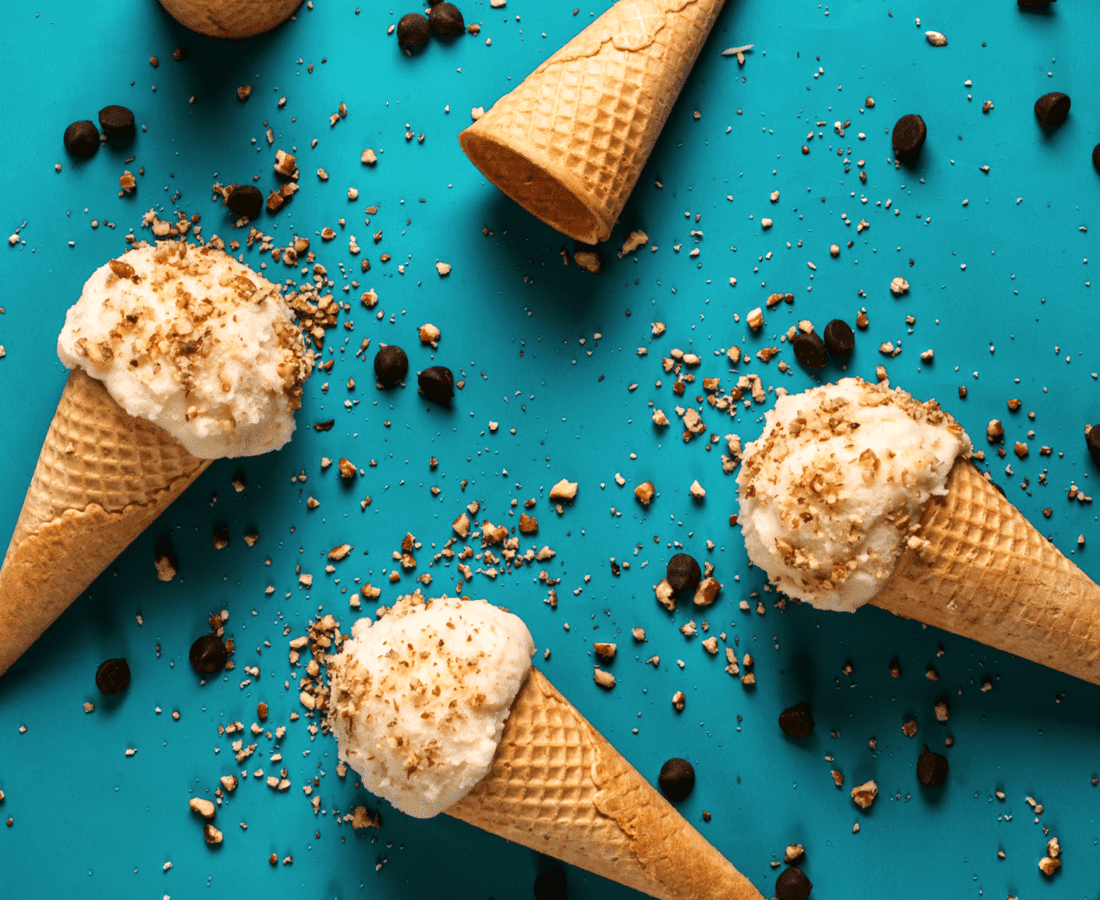 Credit: https://citynomads.com/where-to-get-the-best-ice-cream-in-singapore/
Twenty Grammes is a dream destination for coffee, waffles, and ice cream lovers. Enjoy the sweet treats the cafe brings. It serves house-made waffles, gelato, tarts, cakes, and more. Chill with your family or friends at #01-01, 753 North Bridge Road, Singapore.
 Credit: https://bestinsingapore.com/november-food-deals/
Overrun is an alternative or another place to stop by. The shop is famous for its chendol soft serve ice cream cups stacked with toppings.
Choose between the ever-changing flavours of Snickers, strawberry cheesecake, popcorn caramel, ondeh ondeh, Bandung, and more
. Grab the opportunity to beat the heat at 18 Baghdad Street, Singapore.
Credit: https://www.holiao.la/overruns-chendol-soft-serve-ice-cream/amp/
Tom's Palette is not your typical ice cream parlour. It has a way of serving its customers outside the box.
The characteristic flavours of salted caramel cheesecake, yuzu, and chocolate sorbet are nothing compared to the wacky ones
.
Other gelato flavours have salted egg yolk, white chocolate nori, and soya bean dough fritters
. It might sound unappealing, but it's worth a try. Take your sweet cold in a cup, cone, waffle, or affogato style. Maximize your food adventure of finding what to eat in Bugis at #01-01, 51 Middle Road, Singapore.

 Credit: https://www.tomspalette.com.sg/
These are some of your options for what to eat in Bugis, Singapore.
Nevertheless
, it still serves as your guide when you travel the area. So get yourself ready to be full, not only in your tummy but with the culture that comes with it.
Bugis indeed proves that it is an excellent place for a food adventure. The cuisines do not only cater to the local palate. Instead, it expands to other varieties. So, whether you think of having Japanese, Cantonese, Korean or such cravings, indulge yourself in what to eat in Bugis. Let this quick guide assist you in finding the best place to eat in Bugis, Singapore.
Continue your food journey without any breaks by reaching out to Cash Mart. With their personal loan and other available products, you will have access to extra cash from a licensed money lender that you can trust online.
Related Article: What to Do in Bugis: Shop, Eat and Relax